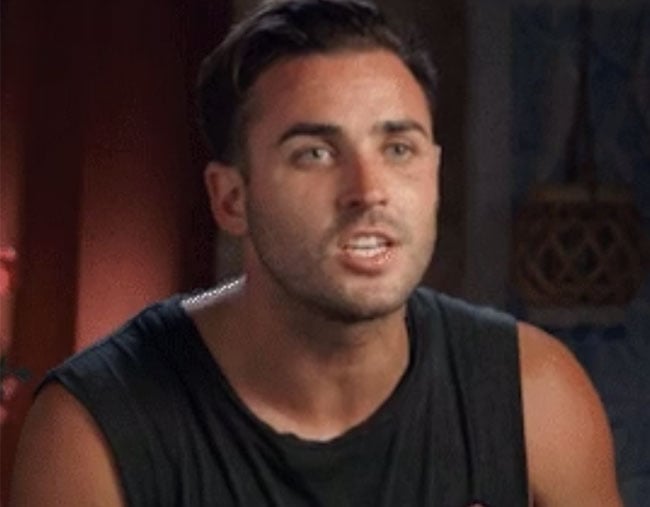 There's nothing we love more than a story about a bunch of attractive, semi-naked strangers seeking love on a tropical island as part of a reality TV show and an awkward editing glitch that…. messes it all up.
But that's exactly what happened on the very first episode of the premiere season of Bachelor In Paradise Australia.
READ MORE: The Twins recap Bach in Paradise: It's like schoolies. But dirtier. 
Eagle-eyed fans were quick to notice there was an unexpected visitor during a scene in which Davey Lloyd and Leah Costa were meant to be enjoying a secluded, romantic walk.
But they were not alone. Not at all.
Because a random crew member was spotted setting up the very date they were walking towards.
Watch a crew member 'crash' Leah and Davey's alone time in the video below.
The man in question appeared to be dusting a spot of sand off the cushions and couches the duo were about to sit on while they discussed the fact they were a "perfect match" (aka the fact Davey works as a builder and Leah is in construction management).