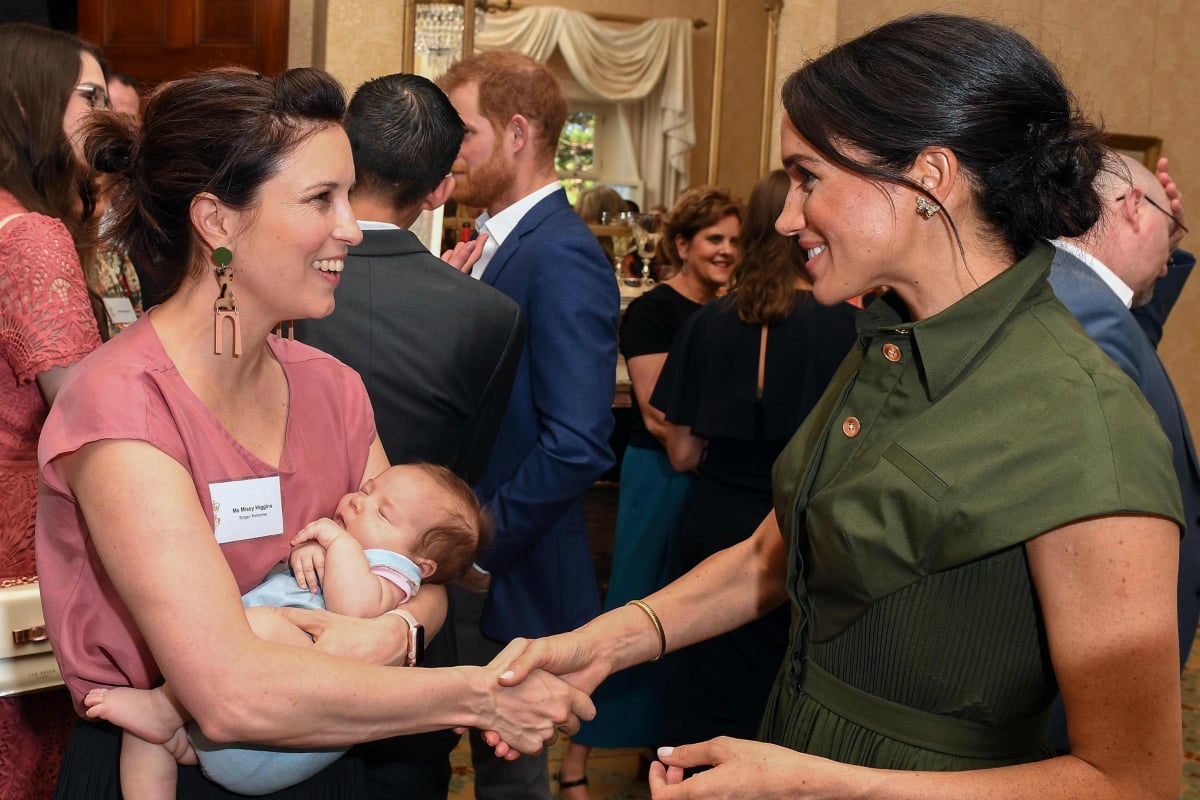 It was just one line in an Instagram post by Missy Higgins, but it caused excitement all around the world.
You see, last month the Aussie singer met the Duchess of Sussex at an afternoon reception at Sydney's Admiralty House, one of her and The Duke of Sussex Prince Harry's many official engagements during the royal tour of Australia and the South Pacific.
Following the meeting Missy posted photos of the pair chatting on Instagram and uh, let slip something the world didn't know.
"What an honour to meet the beautiful Duchess today! She was such a sweetheart. I said I felt sorry for her having to do all these meet-and-greets while 4 months pregnant! What a trooper," the 35-year-old Scars singer captioned images of herself and The Duchess.
No one knew how far along in her pregnancy Meghan was, so Missy seemed to have scored a major scoop… Except, well, she didn't.