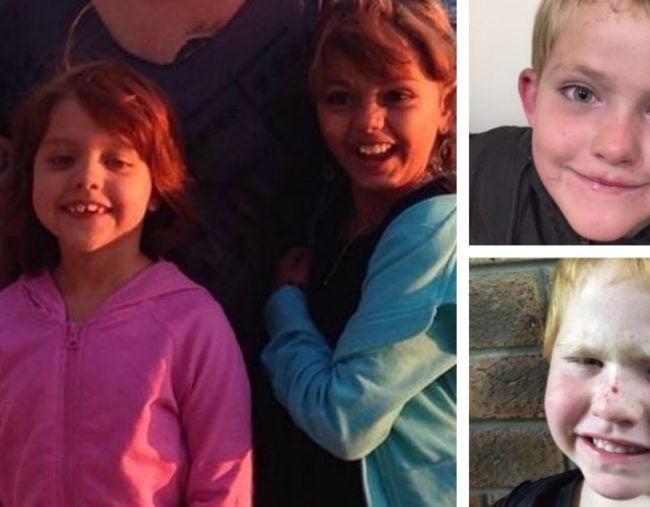 Five Victorian siblings aged between five and 13 are missing and police are calling for public assistance to help find them.
The Bairnsdale children – Savannah Tomlins, 13, Indiana Bohning, 11, Charlie-Beth Dargie, 9, D'Artagnan Clark, 7, and five-year-old Lynkon Quigley – were last seen in Orbost on Monday, about an hour drive from Bairnsdale.
Please retweet to help us find these five missing Bairnsdale siblings. Read more ▸ https://t.co/70h3yFIG7b pic.twitter.com/0QaNKoHjUs

— Victoria Police (@VictoriaPolice) July 26, 2017
Police are concerned for the children's welfare due to their age. It's believed the kids might be with the father of one of the children in the Bairnsdale area.
Police have released photographs of the five siblings, hoping anyone with information might come forward.