A 29-year-old mother who went missing with her two children after a mysterious blind date and a house fire has been found safe.
Monica Bogart Lamping and her two children – Kai, seven, and nine-month-old Oria – were found in a neighbouring state after they were reported missing on the weekend.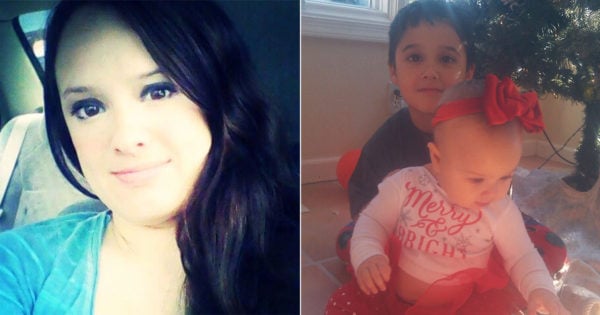 In a case that gripped the USA, Monica had not been seen since she picked up her children from a friend's house after she had gone on a date with a man she named 'Chad'.
As Mamamia previously reported, the family's home was destroyed by a fire at 3am the same night, with police confirming there was no one inside at the time.
Monica and her children were found in neighbouring state, North Carolina. Investigators have determined that they left on their own free will.
"I don't have the background to say if it was a scheduled trip or a getaway, but they left the residence on their own free will," a police spokesman told People.
"It appears this is a misunderstanding."