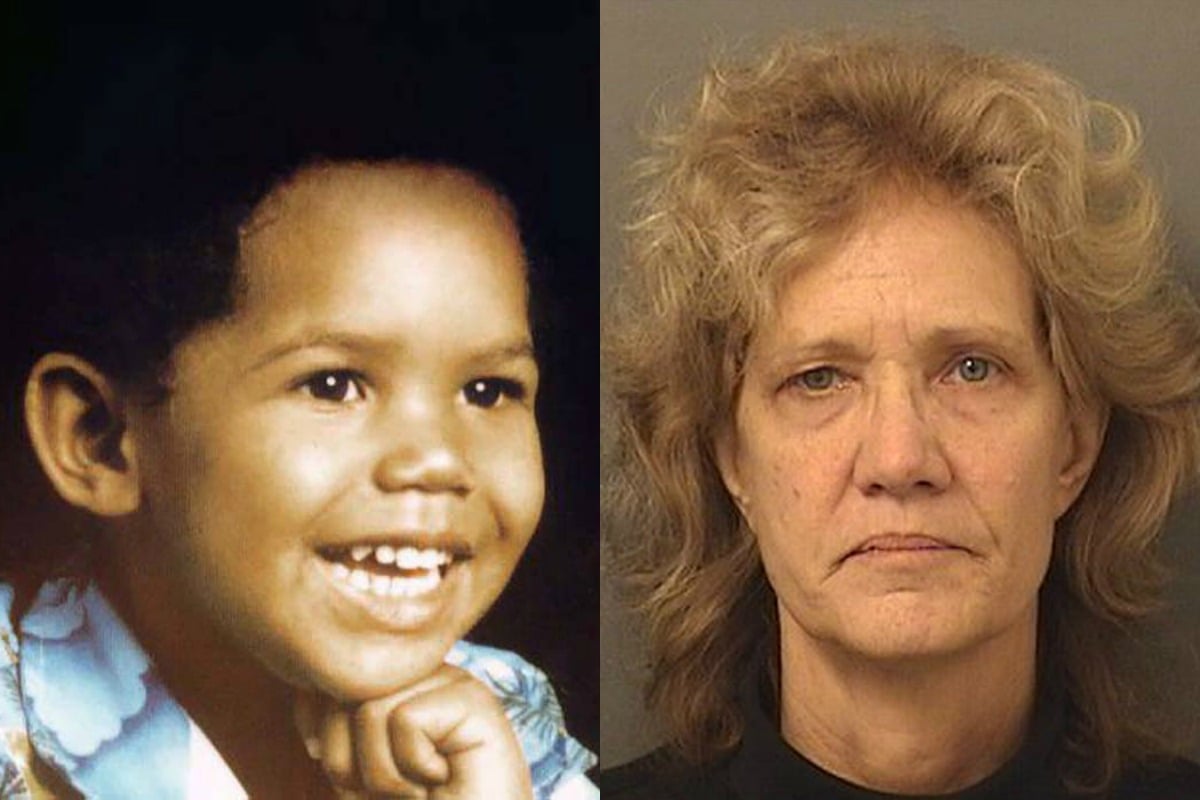 When Amy Fleming's son disappeared 32 years ago, she stood in front of news cameras, her face the picture of anguish.
"I just hope Yo is not feeling as alone as I do sometimes," she told News 3 Las Vegas in 1986.
Fleming's three-year-old son, Francillon Pierre, who she referred to as 'Yo-Yo' or 'Yo', disappeared on August 2, 1986, while the family was at a swap meet in North Las Vegas.
At the time Fleming told authorities that she, her then-boyfriend Lee Luster, and Yo, were at a local swap meet when they stopped at a food stall for some lunch. Yo was only about 10 feet away when he disappeared.
Fleming says she turned her back for a minute, while she was putting mustard on the food, and when she turned around Yo had simply vanished.
Luster had gone on to a nearby stand to look for a bike for Yo and wasn't looking in his direction at the time.
While hundreds of volunteers searched for the toddler, police immediately had their suspicions about Fleming. Her story had one fatal flaw – numerous witnesses from the swap meet said they never saw Yo at the venue that day.
The couple's neighbours also told authorities that hadn't seen the young boy in weeks.
Francillon Pierre, known by his nickname YoYo, was reported missing Aug. 2, 1986, from the then-Broad Acres swap meet in North Las Vegas. @NLVPD announced on Monday that his mother, Amy Elizabeth Fleming, has been charged with murder in his disappearance→https://t.co/jbgVRAv6E9 pic.twitter.com/Ow10jbttKH

— Las Vegas RJ (@reviewjournal) February 12, 2019
After an extensive search of the area and a thorough investigation, detectives were left with zero leads.