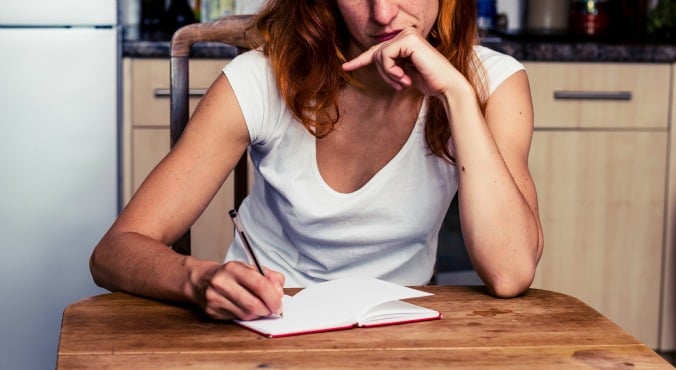 Image via iStock.
You're the proud owner of a menstrual cycle, but it's impossible to be its mechanic. When it does something weird, there's no manual to guide you or bonnet to peek under. Shouting at your ovaries is not medically proven.
Even for the experts, 'periods' + 'normal' isn't straightforward maths.
"Periods vary significantly from woman to woman, and that includes the time between periods, their duration, the amount you bleed, and how many periods you have per year. These all mean that one person's normal cycle is not necessarily another person's normal," explains GP Dr Sam Hay.
When your 'normal' suddenly changes, it's easy to stress. But be reassured to know this: changes in periods are extremely common. On average, 50 out of 1,000 women a year will tell their GP about abnormal uterine bleeding.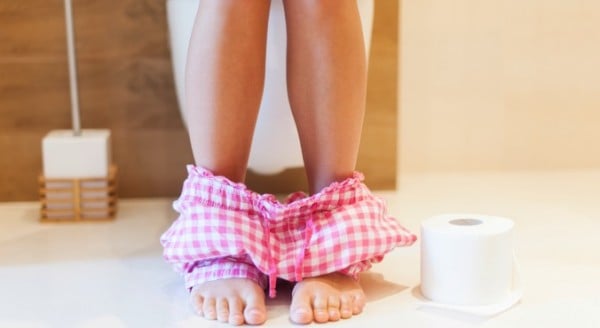 "The first question we work out is whether the change is due to pregnancy," says Dr Sam.
"If it's not, the truth is that a woman's regular, clockwork cycle can go out of whack for a few cycles for no significant reason whatsoever. It happens all the time," he confirms.
"It means that from a medical point of view, if there are only minor changes, it's useful to watch and wait and see what happens for three cycles." (Though if symptoms do alarm you, don't hesitate to see your GP.)
If your cycle still shows unusual patterns after three cycles, make that doctor's appointment. They will piece together all other symptoms to get a really thorough picture of what's going on, which could be one of these main causes.
Wondering how much blood is normal to lose during a period? Watch Shelly Horton and Dr Ginny discuss it below. (Post continues after video.)
1. Contraceptives.
"The side effects from taking contraceptives are unpredictable, and if you're coming off one definitely expect time to adjust. You're taking away synthetic hormones and relying back on the body's system, which needs a little time to kick-start again. That can take up to six or 12 cycles."