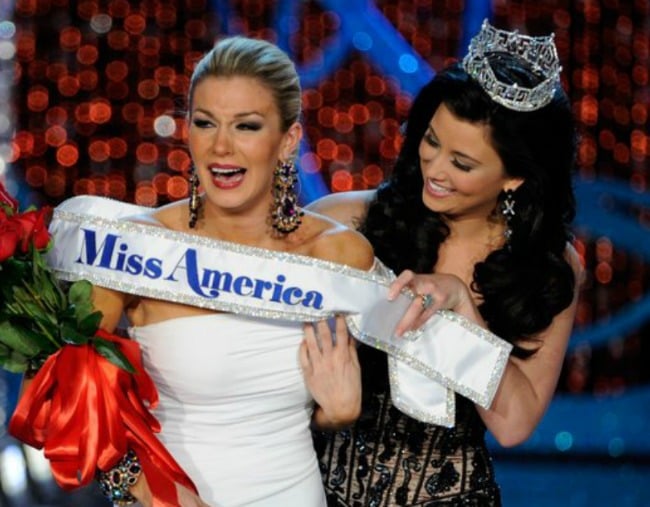 The top leadership of the Miss America Organization has resigned, sweeping out officials implicated in an email scandal that targeted past pageant winners for abuse based on their appearance, intellect and sex lives.
CEO Sam Haskell resigned from the Atlantic City-based organisation on Saturday, a day after he was suspended by the board. Also on Saturday, President Josh Randle and Chairman Lynn Weidner resigned.
The organisation announced the resignations a day after dozens of former Miss Americas signed a petition calling on the group's leadership to step down.
The emails were leaked to the Huffington Post, which first reported on them on Thursday. Haskell said he made "a mistake of words".
"Those who know my heart know that this is not indicative of my character, nor is it indicative of my business acumen," Haskell wrote in a statement issued Friday.
Listen: Mia Freedman interviews Tracey Spicer about the ubiquitous 'boys club'. Post continues after audio.