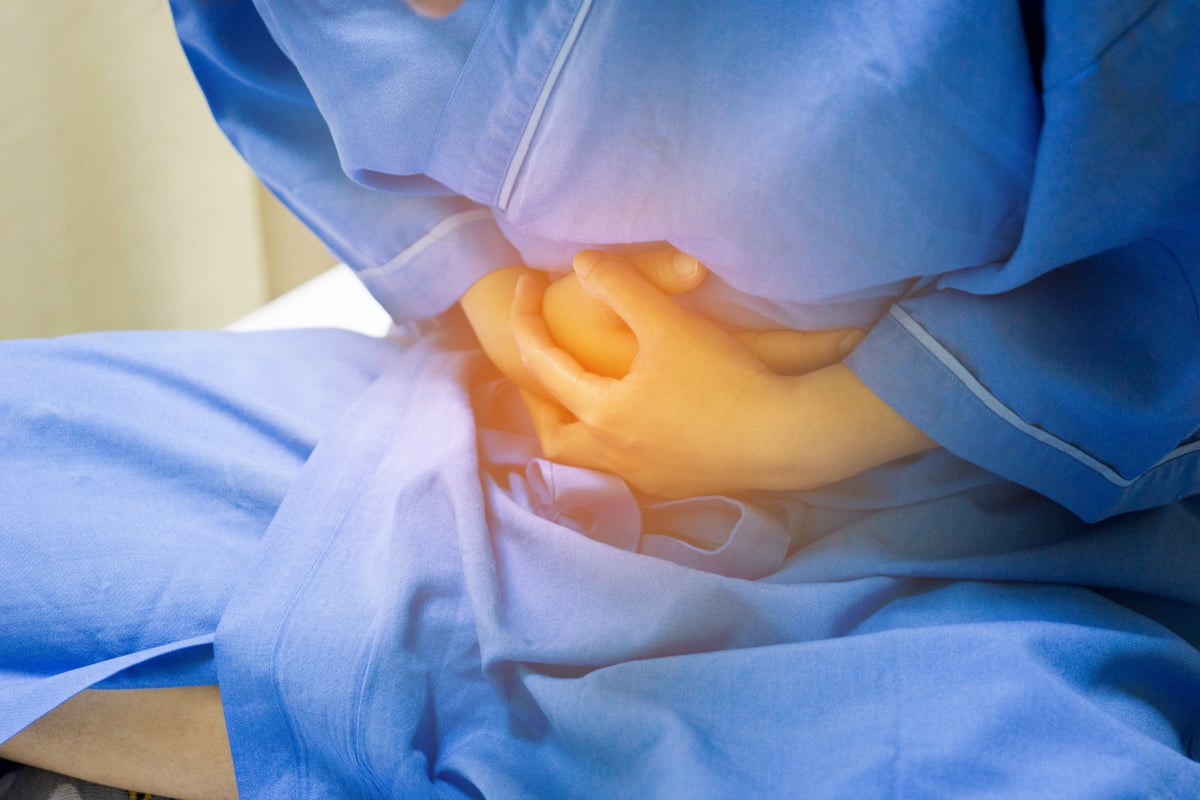 This article contains an account of a miscarriage that could be triggering for some readers.
I was almost 11-weeks pregnant with my second child. Things were ticking along nicely as far as I knew. I told my husband how well I was feeling. That the nausea had diminished. He responded that it was probably me moving into the second trimester. I nodded, while secretly hoping that it wasn't something else.
I had my first ultrasound at six weeks and they had shown me a heartbeat. I had no reason to be paranoid, after all I had done this before and have a 15-month-old. The GP had not expressed any concern. Why should I be worried? Miscarriage was the last thing on my mind. As arrogant as this is, I knew there was a risk, but I never thought it would happen to me.
Then it did.
The timing was impeccable.
My mother-in-law was over and we wouldn't see her for another three weeks, so I urged my husband to tell her (albeit a little prematurely).
Prior to her coming over, I frantically looked up different ways to drop the news.
I rummaged around upstairs and grabbed what I could find. Finally, I presented her with a gift bag that had a nappy with the words written 'Baby number #2 due in December 2019'.
She was overjoyed. Congratulated us. No one could stop smiling.
That was, until I went to the bathroom and saw that something was very wrong. My heart sank. My stomach dropped. I knew it was over.
Almost as instantly as I had broken the news, I knew that I had lost (or was definitely losing) the baby.
We made our way to the Emergency Department as that was what I was always told to do by doctors if any bleeding was present. On the way to the hospital I told my husband to start preparing for the worst. I didn't have any bleeding with our first child.
He wanted to be optimistic, but I was already pessimistic.
We waited in the emergency department for a total of four hours. They didn't appear to be particularly busy. During that time they took my blood pressure and drew blood. They informed me that they didn't have an ultrasound machine.
I asked them what was the purpose of me being here?
They just reassured me that I had come to the right place. The whole time I felt like I was wasting my time (and everyone else's) after all, I was "only" having a miscarriage. This wasn't an emergency. Women miscarry everyday. One in four. What could they possibly tell me without an ultrasound machine anyway?
Finally after the four hours, a doctor came and presented me with results from my blood. She apologised for the delay. She stated that my HCG levels were about the range that they would expect to see at seven weeks. Not 11 weeks. I put two and two together. I was having a miscarriage.