When Mirinda Eyre enrolled her five-year-old son Gabriel at Balnarring Primary School as a prep student, he was a happy child managing his autism and learning to read.
However, just weeks into his first term at the Victorian public school, the mother-of-two claims he had become "selectively mute", could no longer read and was at times left in a catatonic state.
Mirinda and her husband Ross say the treatment of their son was so poor, he suffered mental trauma.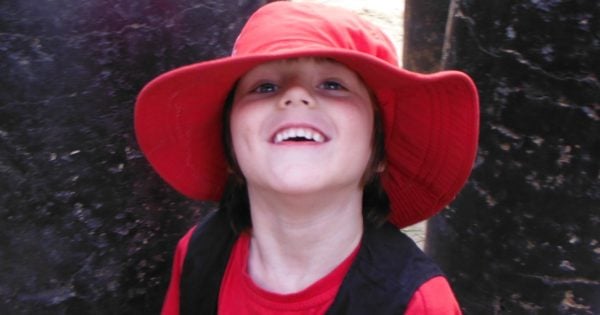 "I now have a child who will have a lifelong mental illness, that he wouldn't have had if he'd had proper services provided," Mirinda told Mamamia.
Mirinda said that when she and her husband began the enrollment process at the Mornington Peninsula school, they had high hopes for their son, who was diagnosed at two years old as high-functioning autistic, and his education.
"We did a special circumstances enrolment, so [the school] were fully aware of what his needs were. We had letters from his paediatrician, his occupational therapist, his kindergarten teacher and they said... he would be welcomed."
The Crib Point couple, who have a 17-year-old son who also has autism, said when they were told Gabriel's 'partial speech assessment' score was too high to warrant extra funding, they asked staff at the school to apply for the funding anyway.
Mirinda claims they never did.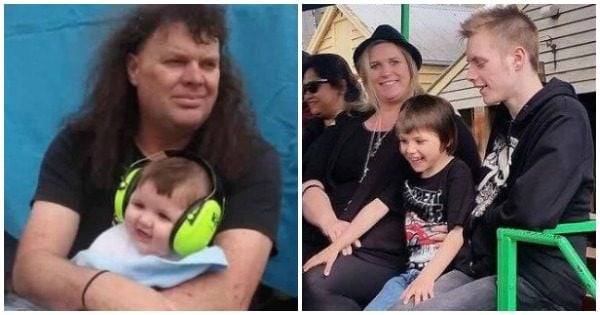 Still, Gabriel, who is sensitive to loud noises and people touching him, coped "really well" during first few weeks at the school. Mirinda explained that this was during the prep students' staggered start period, where the children go to school for reduced hours.
"He was happy and excited to start... I was speaking to his teachers and they were saying he's improving, he's doing really well. We had no idea there was anything wrong," Mirinda told Mamamia.
However, after just two full days at the school, the Eyres say they were called into a meeting to talk about Gabriel, to be told their son was "completely not coping" and the school "wasn't prepared to have him for more than a couple of hours" in the afternoon.
Mirinda said this quickly proved problematic, as Gabriel was "extremely distressed" at the thought he was arriving "late" and concerned by all the class time he was missing out on.
Listen: Author Kathy Lette talks about finding out her son was on the spectrum.
"He just had a complete breakdown. He felt that he was in trouble. He knew he'd been excluded, he didn't understand why. He was the only one that wasn't in class in the morning," Mirinda said.
"They do their learning to read, their maths, everything fundamental - that's all done in the first two hours of the day, and he was excluded from that, which the school didn't care about."
She said changing Gabriel's school hours to a two-hour morning session, and later - after much persuasion - to four hours in the morning, didn't improve her son's wellbeing.
"They just didn't have any staff for him at lunch... so I would have to physically drag him out at lunchtime. Every day the bell was going and his friends would say 'come play with me' and he'd say 'I'm not allowed to. I have to go.'
"It just broke him that he was forced to leave. His friends didn't understand it, he didn't understand it, frankly, we didn't understand it.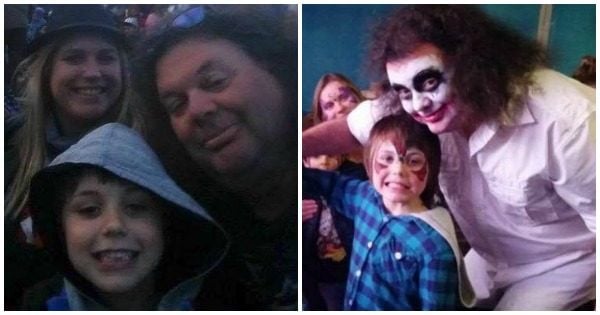 "It just got to the point that he regressed so severely that he ended up having full catatonic episodes when he just shut down for several hours at a time. He became selectively mute, he was incontinent, he really just had given up."
By the time the first term holidays came around, Mirinda and Ross knew they had to move Gabriel to a new school.
"Under the advice of his paediatrician, we had to remove him from the school because he psychologically could not be put through that any longer."
They enrolled him at another public school just six kilometres away, Somers Primary School, where he is now thriving.
The difference, Mirinda said, is that the school listened to their requests.
"They were polar opposites - a completely different attitude towards inclusive education. Right from the first day he started, he went full-time, full curriculum, an active member of the classroom."
Mirinda said this school provided an aide, which they paid for through fundraising, and the aide - along with giving Gabriel access to his sensory tools, was all he needed.
She said Somers PS had put in an application for extra funding to be able to continue providing an aide, but so far she had received no feedback or pledges of support from the Victorian Department of Education and Training.
Speaking to Mamamia, a spokesperson from the department said while they cannot discuss individual matters, the issue was being investigated.
"All allegations of discrimination are taken very seriously and we are investigating the matter.
"The Department of Education and Training's highest priority is providing an inclusive environment at Victoria's schools that respects the dignity and human rights of all students."
Balnarring Primary School did not respond to Mamamia's requests for comment.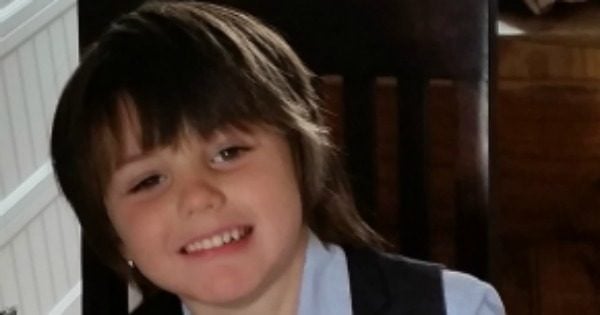 Despite their son's condition improving, Mirinda and Ross claim the effects of Gabriel's term at the school will be lifelong. They are so appalled by their son's treatment, they have lodged a complaint with the Human Rights Commission on the basis of discrimination.
"He knows he has autism, but he was never made feel that this disability made him different to his peers, until it was the justification for his exclusion from school," Mirinda said.
"It is wrong that he now perceives himself as different, and has been made to feel he is unwelcome because he is different to his peers. He has every right to an inclusive education."
Through sharing her son's story, Mirinda hopes to counteract recent suggestions made by politician Pauline Hanson that students with autism should be segregated from their peers. She says she wants to address the underlying tone of these suggestions - that these children should be cast aside as unwanted.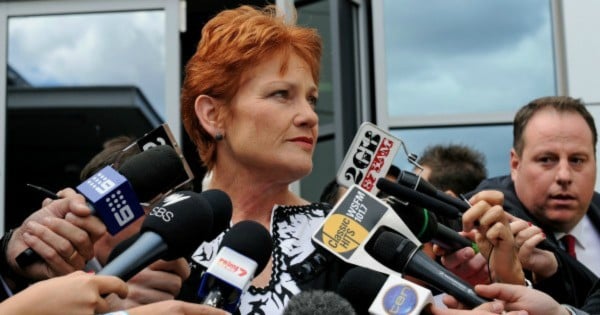 The mum-of-two argues that her son's experience was born out of a lack of understanding of what is best for children with special needs.
"Autism is a really broad spectrum and these kids all have different needs and cognitive abilities. And just to have a blanket of 'they have autism so this is where they sit and we're going to put them in the corner because they're distracting' - that mentality is destructive," she said.
"It's actually going to end up costing far more than providing an aide and support for these children now."
Mirinda said while more needs to be done to change society's attitudes towards people with disabilities, she's happy her son at least has found a place where he feels welcome and included.
"We are so thankful that Somer's Primary have done their best to show him that he is valued, and welcome as part of his school and community, equal to his peers not less."