When Mirinda Eyre enrolled her five-year-old son Gabriel at Balnarring Primary School as a prep student, he was a happy child managing his autism and learning to read.
However, just weeks into his first term at the Victorian public school, the mother-of-two claims he had become "selectively mute", could no longer read and was at times left in a catatonic state.
Mirinda and her husband Ross say the treatment of their son was so poor, he suffered mental trauma.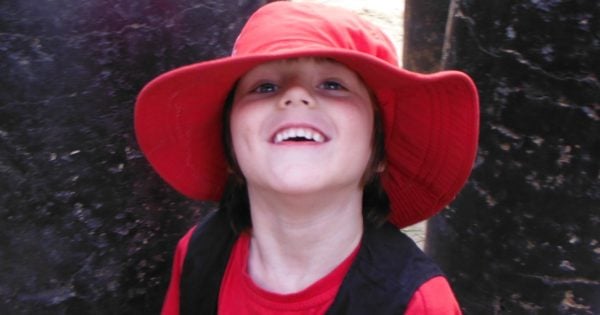 "I now have a child who will have a lifelong mental illness, that he wouldn't have had if he'd had proper services provided," Mirinda told Mamamia.
Mirinda said that when she and her husband began the enrollment process at the Mornington Peninsula school, they had high hopes for their son, who was diagnosed at two years old as high-functioning autistic, and his education.
"We did a special circumstances enrolment, so [the school] were fully aware of what his needs were. We had letters from his paediatrician, his occupational therapist, his kindergarten teacher and they said... he would be welcomed."
The Crib Point couple, who have a 17-year-old son who also has autism, said when they were told Gabriel's 'partial speech assessment' score was too high to warrant extra funding, they asked staff at the school to apply for the funding anyway.
Mirinda claims they never did.