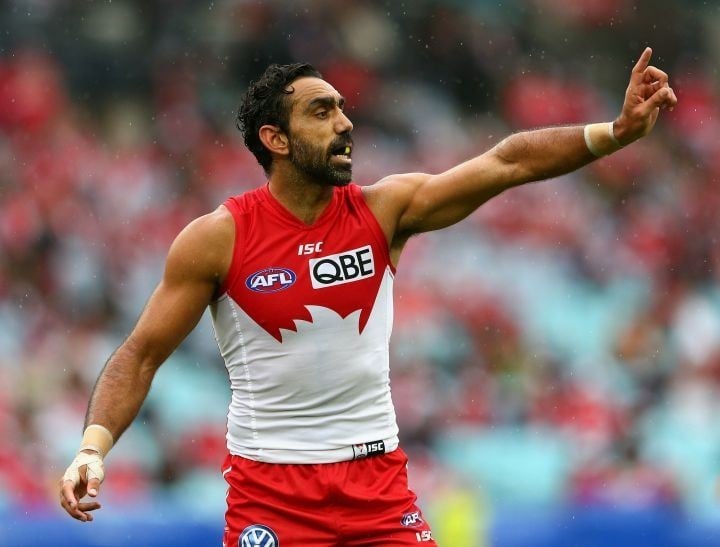 "When I go to Australia Day, I don't feel like an Australian".
Indigenous Australian actress Miranda Tapsell may be best known for her award-winning role in Love Child and her appearance as Cynthia on The Sapphires, but today she has people talking about her stunning performance on The Verdict.
During her appearance on the new Channel Nine show last night, Tapsell spoke candidly to host Karl Stefanovic about racism in Australia, saying she sometimes doesn't "feel like an Australian".
When Stefanovic asked during the interview whether she considered herself Australian, the Larrakia woman responded: "No. Not until I can celebrate Australia Day too.
"When I go to Australia Day, I don't feel like an Australian that day because essentially people are telling me I can't be a part of that."
The 27-year-old performer also told Stefanovic she had been called cruel, racist names growing up that were "quite crippling".
She said because her father is not Aboriginal, she was always asked, "what are you?" and had been called a "half caste" — even though, as she powerfully put it, "Im not a half caste. Im not half a person".
"It was unfair for me to have to define my heritage but others didn't have to, they were just Australian," she added.
The lack of diversity in the media also affected her negatively in her youth.
"I felt invisible as a teenage girl," she explained.
"I'd look at the women that represented a lot of the media – they were tall, they were blonde, they were blue-eyed, they had fair skin. And here I am, this short, Aboriginal woman and I thought, 'there's not much chance for me'."
Tapsell also reflected on Australia's lack of progress on Indigenous issues since Kevin rudd's 2007 apology to the stolen generations.
While Rudd's "sorry" needed to be said, the actress suggested that "things have gone a bit backwards" since then.