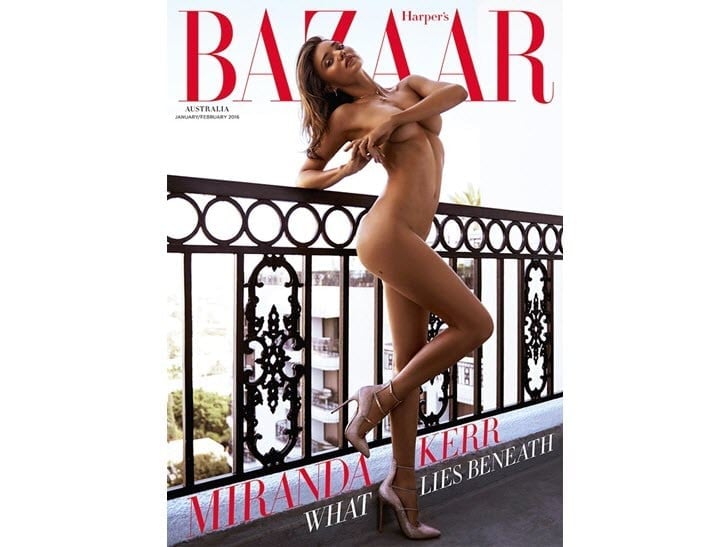 Harper's Bazaar has decided to eschew its usual high fashion ensembles and feature Miranda Kerr nude but for a pair of shoes on its Jan/Feb 2016 cover.
Exhibitionists of the world rejoice! Though even Playboy has acceded to the reality that the nude centrefold no longer has a place in the modern world, Harper's Bazaar has deemed nuding up high fashion.
Well, actually, editor Kellie Hush says a large wardrobe of designer fashion was procured for the shoot with Kerr, which took place in a West Hollywood penthouse.
It just ended up being unnecessary. Surplus to requirement.
"What we captured between outfit changes was a woman who is incredibly comfortable in her own skin (and why wouldn't you be?)," she wrote in her editor's letter of the 32-year-old model.