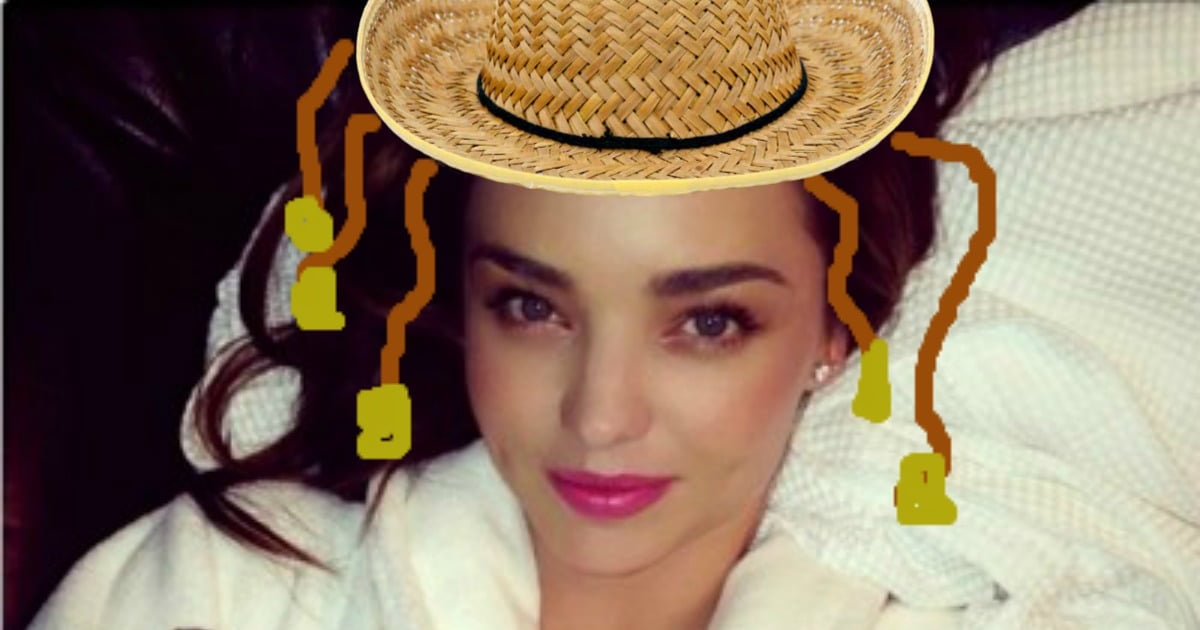 After weeks in The Jungle, the contestants are no doubt in need of a good wash.
And who else could deliver the beauty goods but Australian super-model/skincare entrepreneur Miranda Kerr?
Kerr tweeted this evening that she will be heading into The Jungle on Sunday night's episode.
Perhaps some Kora Organics products will be delivered as prizes for challenge winners?
Some jungle appropriate attire from Kerr this week…
The celebs have already been surprised by Australia's favourite wildlife-loving family, the Irwins. Terri, Bindi and Bob popped in with some rather large and scaly friends and some tough questions about their, um… well their poo.
Dean Geyer an Brendon Fevola, presented with a selection of animal excrement, had to guess which critter the samples belonged to.
We're guessing Kerr's gifts will smell a lot better.
Did you catch tonight's episode? Shane Warne had an exceptionally close encounter with an ANACONDA! (Courtesy of Channel 10):