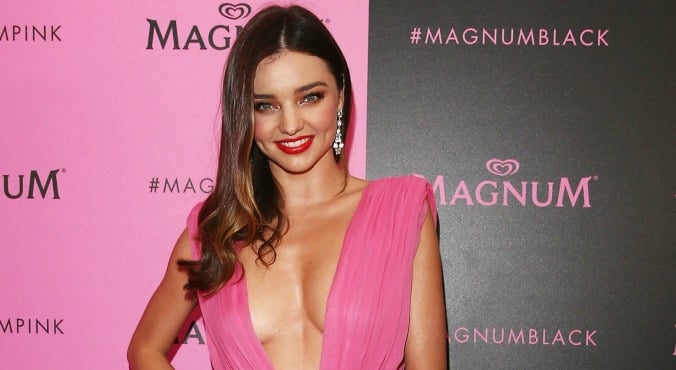 Image: Getty.
It's not quite as high-profile as the Academy Awards, the Golden Globes or the Grammys, but the Cannes Film Festival never fails to deliver truly glorious fashion and beauty moments.
This year, Lupita Nyong'o and Emma Stone's red carpet appearances have come dangerously close to sparking an Internet-wide meltdown. Miranda Kerr's hot pink toga gown at the festival's Pink and Black event has also caused a stir — but it's not the actual dress people are talking about.
RELATED: The biggest names in beauty back Miranda Kerr's demand.
You've probably already figured out why that might be…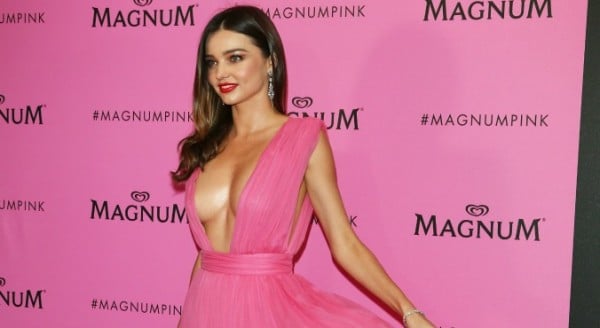 Woah. The women of Hollywood must be eternally grateful to whoever invented double-sided tape, because it's surely prevented many, many wardrobe malfunctions over the years.
Anyone with eyes can see Kerr's cleavage is pretty damn incredible in this gown. And, if you've followed the Aussie supermodel throughout her career, you might be thinking it looks larger than in previous years.
RELATED: Get yourself a bargain basement Kim K boob contour.
You wouldn't be alone there. Since the 32-year-old split from former husband Orlando Bloom in 2013, there's been a lot of chatter as to whether Kerr splashed out on a post-breakup boob job. (Post continues after gallery.)
Miranda Kerr's life on Instagram
It all came to a head last year when a handful of plastic surgeons — none of whom had actually treated Kerr, it should be noted — felt compelled to throw in their two cents after Kerr rocked up to the Academy Awards after party in another plunging dress.
RELATED: 'Botox bunny lines' — the side effect you didn't realise had a name.
"Miranda appears to have undergone a very tasteful breast augmentation. She appears to have gone from an A (cup) to a small C (cup) and her breasts help to create a very nice, curvy figure," Dr. Anthony Youn told Radar Online.
"There is no way to go from nothing to something without an operation or weight gain, which she hasn't done," added Dr. Fred Pescatore.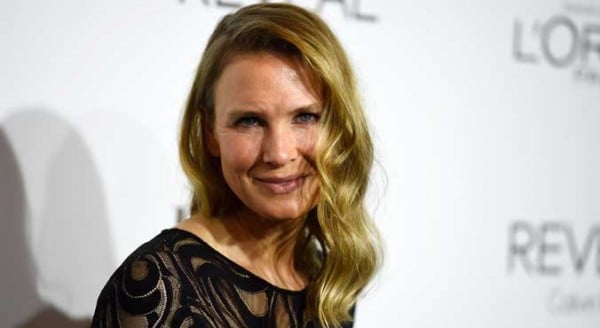 Although Kerr hasn't commented on these rumours herself, a friend of the former Victoria's Secret Angel told E! News the surgery claim "is completely untrue." So that's where we're at.
Miranda Kerr isn't the only famous woman to stay silent in the face of surgery rumours — Renee Zellweger and Nicole Kidman tend to avoid the subject too. It's understandable, really. With so many fingers being pointed at their faces and bodies, many of them loaded with judgement and ridicule, it must be hard to come forward and say, 'Yes, I went there.'
RELATED: Kylie Jenner admits to having lip fillers: "It's just an insecurity of mine."
Kylie Jenner articulated this a couple of weeks ago when she finally addressed the lip filler rumours that had been levelled at her for more than a year.
For months, the 17-year-old had outright denied the suggestion her fuller lips were the result of anything but well-applied lip liner, but then eventually she revealed the truth. "I want to admit to the lips but people are so quick to judge me on everything," she said during an episode of Keeping Up With The Kardashians.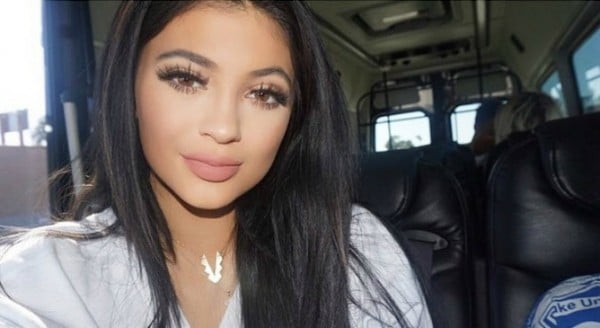 And she's right. Famous women are damned if they do, and damned if they don't. If they carry a little more weight than their peers, they become the target of 'fat' jibes. If they're deemed too skinny, they cop equally harsh body shaming. If they dare to let their faces age naturally, tabloids gleefully zoom in on their wrinkles; but if they dare to overcome those same wrinkles with Botox, they're labelled as vain or inauthentic.
It must be exhausting.
RELATED: Does 'preventative-Botox' really work?
Occasionally, there is a celebrity who's not so reluctant to be upfront about plastic surgery. Earlier this year, Iggy Azalea told Vogue she'd had a boob job after considering it for her "entire life".
"I'd feel better not to have some secret," she explained in a subsequent interview with E! Online. "It's much freer to say it and then you don't have to worry someone will dig it up."
So will Miranda Kerr ever address the rumours about her body? Maybe she will. Maybe she won't — and could you blame her if that were the case?
Over to you — do you think celebrities should be more open about having cosmetic surgery? Or is it simply none of our business?