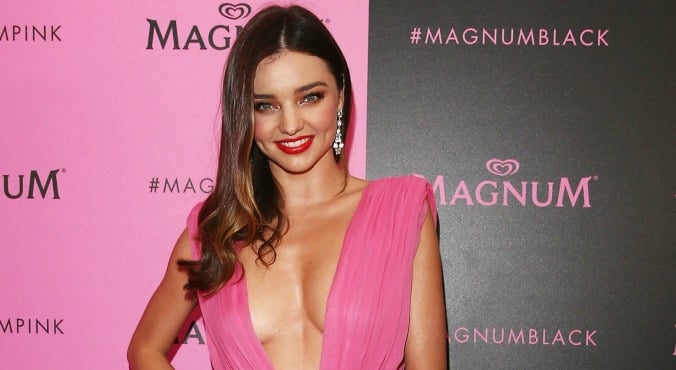 Image: Getty.
It's not quite as high-profile as the Academy Awards, the Golden Globes or the Grammys, but the Cannes Film Festival never fails to deliver truly glorious fashion and beauty moments.
This year, Lupita Nyong'o and Emma Stone's red carpet appearances have come dangerously close to sparking an Internet-wide meltdown. Miranda Kerr's hot pink toga gown at the festival's Pink and Black event has also caused a stir — but it's not the actual dress people are talking about.
RELATED: The biggest names in beauty back Miranda Kerr's demand.
You've probably already figured out why that might be…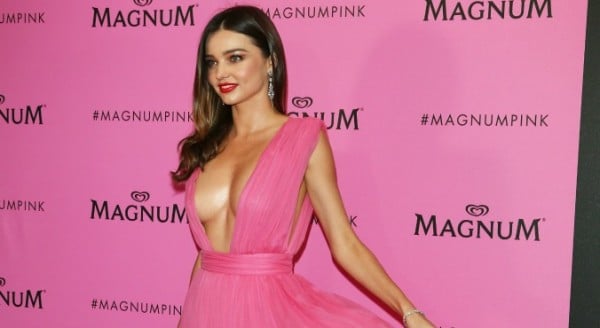 Woah. The women of Hollywood must be eternally grateful to whoever invented double-sided tape, because it's surely prevented many, many wardrobe malfunctions over the years.
Anyone with eyes can see Kerr's cleavage is pretty damn incredible in this gown. And, if you've followed the Aussie supermodel throughout her career, you might be thinking it looks larger than in previous years.
RELATED: Get yourself a bargain basement Kim K boob contour.
You wouldn't be alone there. Since the 32-year-old split from former husband Orlando Bloom in 2013, there's been a lot of chatter as to whether Kerr splashed out on a post-breakup boob job. (Post continues after gallery.)
Miranda Kerr's life on Instagram