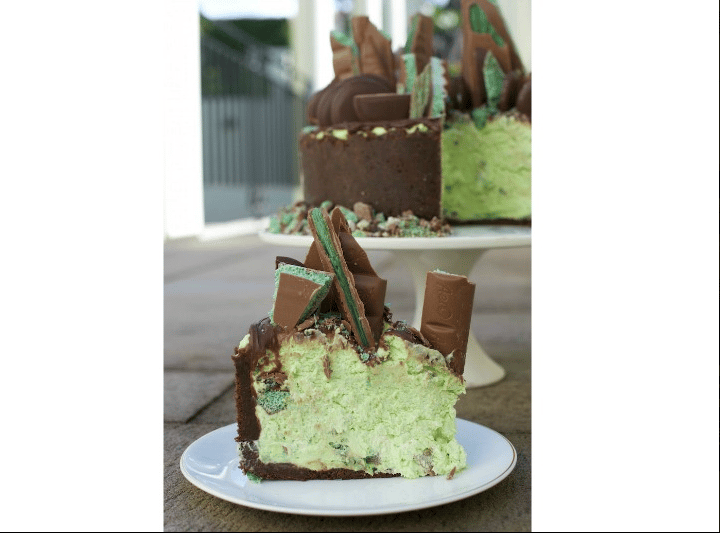 A picture tells a thousand words.
So let's leave it to the pictures….
… EXCEPT to say that in typical foodie style, this cheesecake is the epitome of fancy, impressive food being SUPER easy to make. You CANNOT get this recipe wrong, you cannot stuff it up, it just involves whipping some stuff up and folding it together.
PROMISE!
AND, in terms of decoration, your imagination is your only limitation. You can either go with a UNIFORM pattern eg Mint Slices spaced evenly around the edges and crumbled chocolate bars in the middle kinda thing, or a RANDOM 'pattern' eg stuff all over the place! If you go in the random direction, you can still have a bit of a 'plan of attack', and in my case, it was higher at the back and lower towards the front…
Also, all of the crumbs and small itty bitty left over bits of chopped up biscuit, chocolate bars etc need not go to waste…. or in to your mouth whilst you are cooking. I used it to make a 'collar' of minty goodness around the base of the cheesecake when it was on the stand. It finished it off perfectly.
ENJOY!