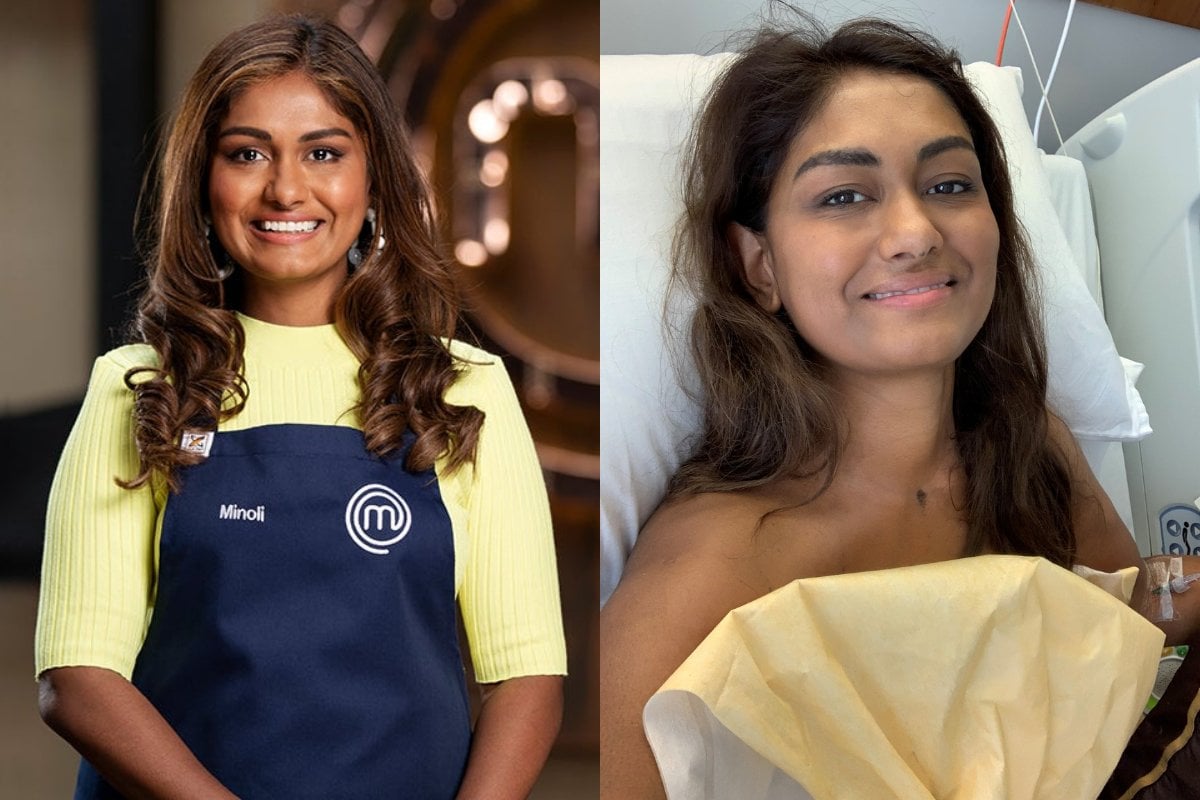 I've been sitting here for days trying to figure out how to tell you this.
I've decided the only way is to tell you everything. I'm sick of holding onto these feelings, so here goes. 
I received two calls, the first from a private number. I answered, unaware how much the next minute would impact my life. It was my doctor, but he didn't have his normal optimistic tone of voice. 
A week earlier, I had had a routine mammogram, an ultrasound, and an MRI. The sonographer detected an abnormal-looking area, and the radiologist rightfully requested a biopsy, which is what I assumed this call was about. 
During the biopsy, the doctor had said it's unlikely that the cells were invasive, but we should do a biopsy just to be sure. Now call me a sceptic, but doctors don't call me to tell me how awesome I am. Instead, it's generally to deliver important news, quickly. 
"Hi, Minoli," my doctor said, followed by a pause. A pause long enough for me to know that his news was not good. 
He said the cancer had been caught quite quickly. It was DCIS (ductal carcinoma in situ). However, due to the location of the cells, chemotherapy, radiotherapy or lumpectomy wasn't an option.
Listen to this episode of No Filter with Sharon Johal, all about how she kept her TV career alive while everything else was falling apart. Post continues after podcast.
The last time I went through breast cancer, I was 31 years old. I was diagnosed with stage 3A triple positive breast cancer, and underwent egg preservation, six months of chemotherapy, a lumpectomy, and six weeks of radiotherapy.
All in all, the hospital treatment took a total of 12 months, and I was put on monthly dose of a drug called Zoladex and Letrozole. These two combined suppress my ovarian function, stop my body from releasing estrogen, and put my body in a temporary state of perimenopause. 
This means I get to experience all the symptoms of a woman going through menopause without properly going through it - hot flushes, mood changes, diminished libido, fatigue, weight changes, you name it. Estrogen is vital for healthy bones, so a lack of it can lead to things like early-onset osteoporosis if not managed properly.
Read more: MasterChef's Minoli De Silva was diagnosed with breast cancer at 31. She lost her sense of taste.
Now the cancer had returned, and my only remaining option was a mastectomy or an elective double mastectomy.