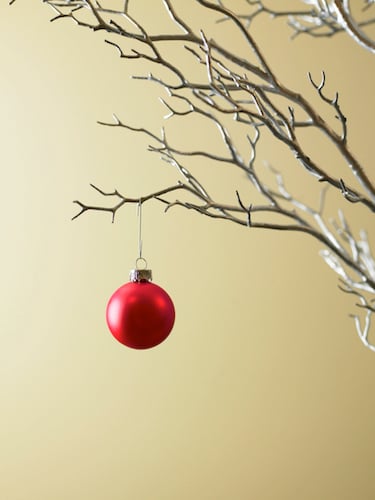 Let's be clear on something: this is NOT a Christmas tree:
Image via Cathy Jubb.
It's sticks. Just sticks. Some of it used to be a tree, but now it's sticks. And all over the country, versions of these "Christmas trees" are taking up temporary residence in uber-stylish living rooms, because an actual tree with leaves and tinsel and some personality simply doesn't work in with our current Scandi-Industrial interiors obsesh.
Seriously, are we really that up ourselves when it comes to styling our interiors that we can't break focus for five weeks and put up a bloody tree? Today I opened a magazine and read this little gem from a designer:
"I just hang a painting of a tree without decorations in the living room. Then when the children start squealing for a real tree, I say 'cut out some coloured paper circles and stick them on the painting tree', which they don't do, so I end up doing it. It only takes me three minutes."
Just wow. A painting of a Christmas tree? What are those kids expected to push over during a sugar-fuelled tantrum on December 22, when having to wait another three whole sleeps for Santa, explodes their tiny minds?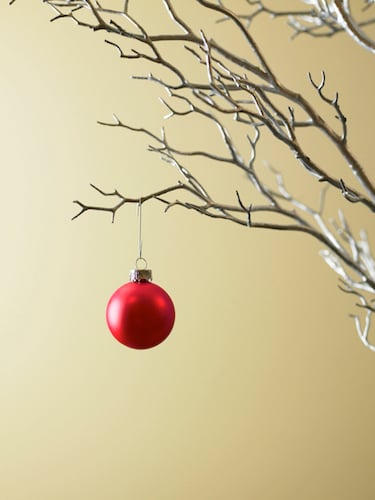 "It's sticks. Just sticks. Some of it used to be a tree, but now it's sticks."