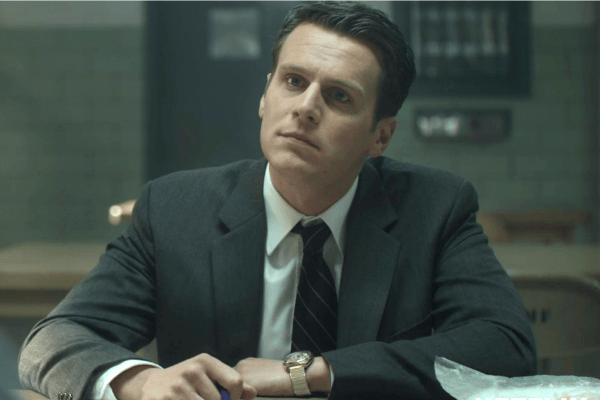 Warning: This article contains spoilers for Mindhunter season two. If you're not caught up yet, bookmark us and come back once you're ready to properly debrief.
From the moment the long-awaited second season of Mindhunter dropped on Netflix, the fan theories have been rolling in thick and fast.
After a long, two year wait, it's safe to say fans have delved right back into the world of Holden Ford (Jonathan Groff) and Bill Tench (Holt McCallany) – and the endless discussions about the true crime show on platforms like Reddit certainly prove it.
If you're up-to-date with the latest season of the show, you'll know that the second season of Mindhunter delves into the Atlanta Child Murders, which took place in the late '70s.
Watch the official trailer for Mindhunter Season Two below. Post continues after video.
Along the way, Holden and Bill – two special agents from the FBI's Behavioral Science Unit – travel around the United States interviewing the country's worst serial killers, including Charles Manson, Dennis Rader, David Berkowitz, and Ed Kemper.
On top of that, the pair, who are loosely based on two real life FBI special agents, also delve into their own personal issues – including a serious crime involving Bill's adopted son, Brian.
While we wait for the next season to unfold, here's some of the very best fan theories about Mindhunter season two.
(Many spoilers ahead. You've been warned.)
Love True Crime? Listen to the latest episode of Mamamia's podcast True Crime Conversations below. Post continues after audio.
Could Holden Ford be a psychopath?
Since season one first aired in 2017, fans of Mindhunter have been debating whether FBI special agent Holden Ford could be a serial killer in the making.