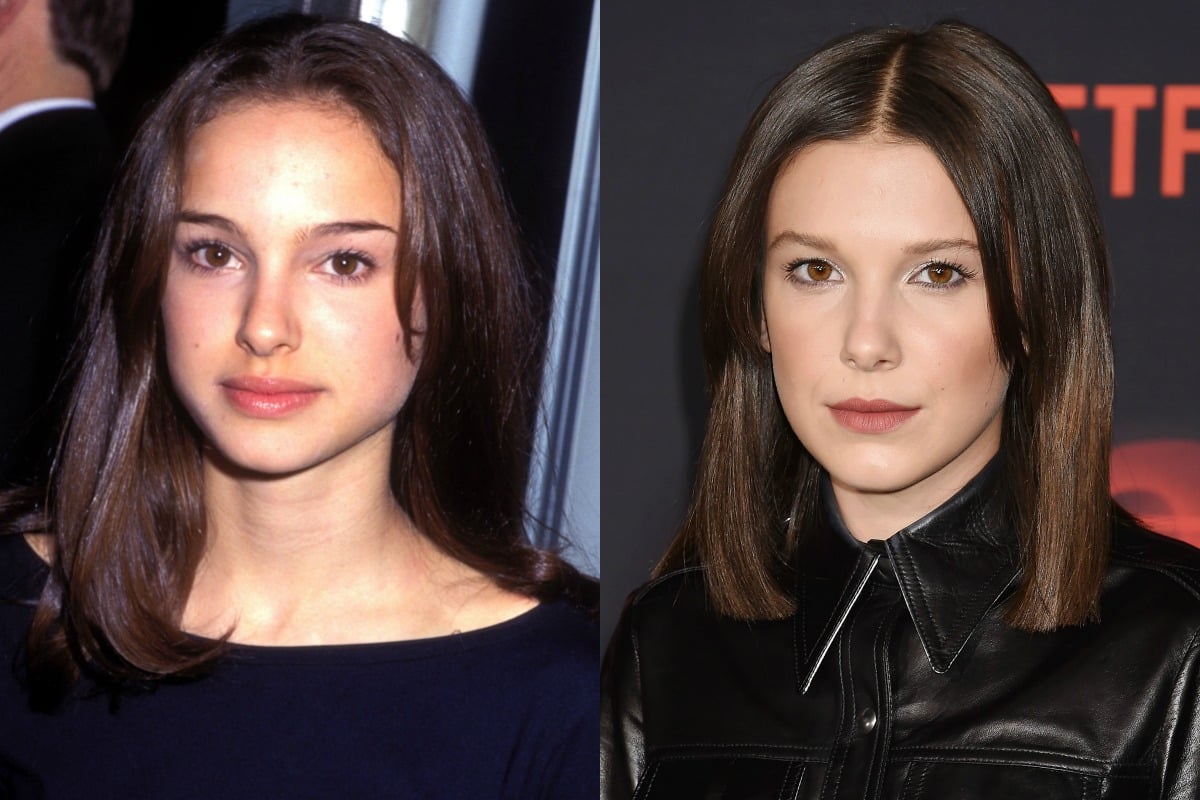 Excuse us.
We have a very, very important investigation to present.
You see, there's something very peculiar happening in Hollywood.
Ever since Millie Bobby Brown burst onto our screens in Netflix series Stranger Things in 2016, something very mysterious has been happening.
Watch the trailer for the latest series of Stranger Things below. Post continues after video.
From the very beginning, the now 15-year-old actress has looked vaguely familiar.
Like somebody we've seen before.
And now, we've finally figured it out.
Ahem.
Millie Bobby Brown and Natalie Portman are the same person in different time spaces and WE HAVE ALL THE EVIDENCE TO PROVE IT.
Have you ever seen Millie Bobby Brown and Natalie Portman in the same room at the same time? Nope.
Is the Stranger Things star secretly Natalie Portman's daughter? Probably.
Honestly, either a) Eleven got stuck in the Upside Down and returned as 38-year-old Natalie Portman or b) they really are the exact same person.
There's simply no other answer. ¯\_(ツ)_/¯.
Still not convinced?
Here's the scientific photographic evidence to prove it: