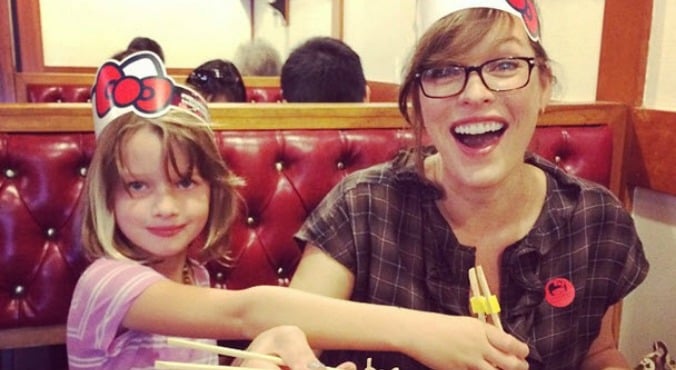 Image: Milla Jovovich and her daughter Ever (via Instagram).
Milla Jovovich has revealed she's an advocate of co-sleeping.
The American actress and model, who is married to director Paul W.S. Anderson, told the website Romy and the Bunnies she believes sleeping with her daughter Ever, 7, has helped keep the family connected despite having to juggle busy shooting schedules.
RELATED: 5 easy makeup swaps every new mum should make
"I always thought that the Western way of raising kids was so disconnected. Everyone has their cubicle at home, babies go into nurseries, little kids have their own rooms. You are so separated from one another!" the 39-year-old said.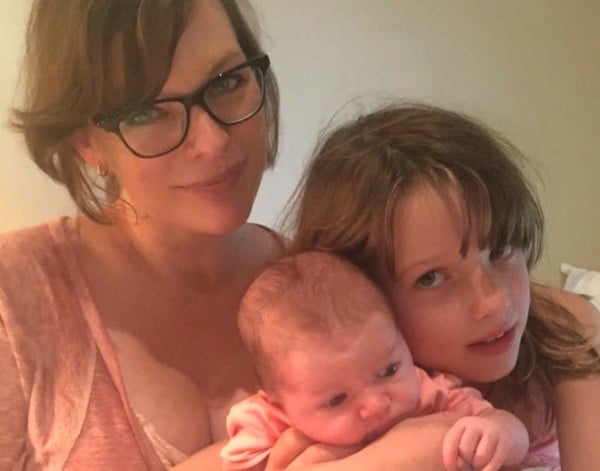 "We have been co-sleeping for years with our daughter and I feel that it's helped us so much to stay connected as a family... Because we share sleep at night, our daughter naturally feels very connected to us and that in turn makes her want to please us."
Jovovich, who's set to star in the next instalment of the Resident Evil film series, also believes this sleeping arrangement has positively impacted on Ever's behaviour because she feels like a respected part of her parents' world.
RELATED: 10 easy exercise tips for busy mums
"She trusts us and listens to what we say. There is an innate sense of respect between us all that I feel can be lacking with some of the other parents and children I see in our society. I feel that some problems that parents say are 'typical' i.e. arguing, defiance, tantrums, interrupting, disrespect, disobedience, screaming etc. we just haven't had to deal with in any serious way," she says (Post continues after gallery.)