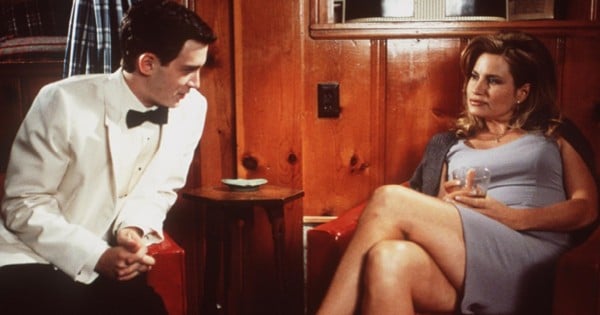 There's something about MILF porn that has struck a nerve among young men, and it's about more than just that iconic scene in the movie American Pie when the acronym was first introduced to us.
MILF: Mum I'd Like to Fuck. (Because we are a feminist website I'd like to point out that there is a term for dads as well. DILF: Dad I'd like to Fuck.)
As acronyms go it's not very creative but these are young men we are talking about and when it comes to matters of sex, it's best to keep things simple.
Young men have been fantisising about having sex with their friend's mums way before the 1999 release of American Pie. Think of the movie Class, the song Mrs Robinson and so many other popular culture references to it.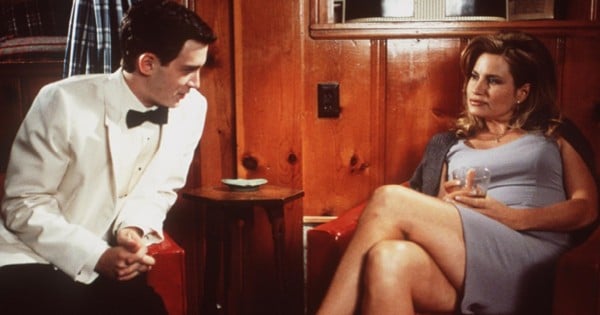 In fact MILF porn has increased in popularity by 87 per cent over the past four years, according to data collected by GameLink.com.
It seems the 1999 movie American Pie and the discussion and story line about the MILF just came at the right time. Online porn was just starting to appear and now that it is the main way in which pornography is consumed, it makes sense that this particular genre of bawdy viewing is reaching peak popularity.
Plus the fact that many modern mums are looking pretty fine, thanks to our cultural obsession with anti-aging strategies and the embracing of getting older.
Nothing is more attractive than confidence and MILFS have it in spades.
Then there was the release of the porn series Who's Nailin' Paylin?, a reference to US politician Sarah Palin which increased the popularity of MILF porn on the site by an astounding 357 per cent.
Now that, I don't get. It must be an American thing.
MM confessions: How much sex are you having? Article continues after this video.