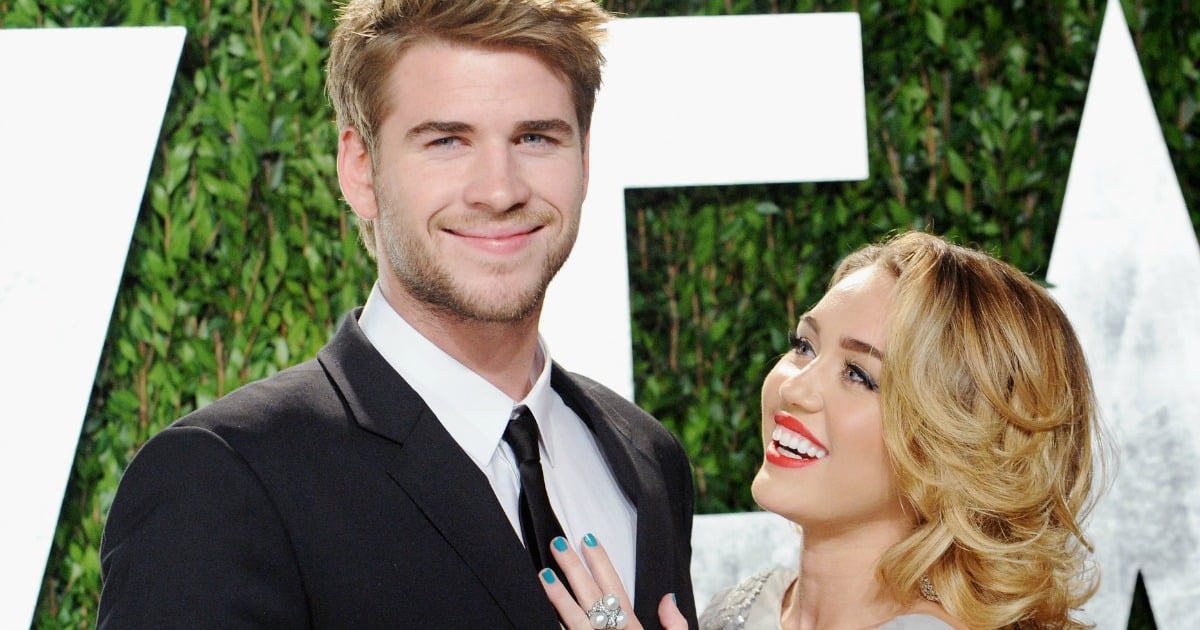 Another day, another invisible wedding.
For a couple who has actually not released a single squeak about the state of their relationship, things are sure moving fast.
After a couple of grainy photographs surfaced post-NYE of Miley Cyrus and Liam Hemsworth celebrating in Byron Bay, mass hysteria descended across the world. They were still friends! They were lovers! They were ENGAGED!
Imaginations starting whirring so quickly  that there is a faint burning electrical smell still hovering in the air.
M.C. 4 L.H. 4ever, guys.
(post continues after this really cute video of Miley and Liam in their more 'official' days…)
Well, maybe.
Today the rumour mill is back in overdrive with several nosy people whispering that they think that Miley and Liam might, like, have gotten married. Yes, that's right. Their patchouli-scented tryst in the lush Byron Bay hinterlands may not have just been the world's most international 'Oops I shagged my ex' moment – it was in fact a WEDDING.
According to Hollywood Life:
"Miley and Liam held a "secret sunset wedding ceremony over the winter holidays," according to a report in Life & Style magazine.

While fans thought Miley and Liam were just re-engaged after she started wearing Liam's ringagain, a source says they "have told close friends that they're already married.

It was a spur-of-the-moment. Now they both refer to each other as 'my wife' or 'my husband.'"
FACT: Miley is wearing her engagement ring again.
FACT: They were hanging out in Byron Bay over the New Years period.
FACT: We personally received an invite to their friends-and-family-only wedding.
Ok, ok. That last part's a lie.