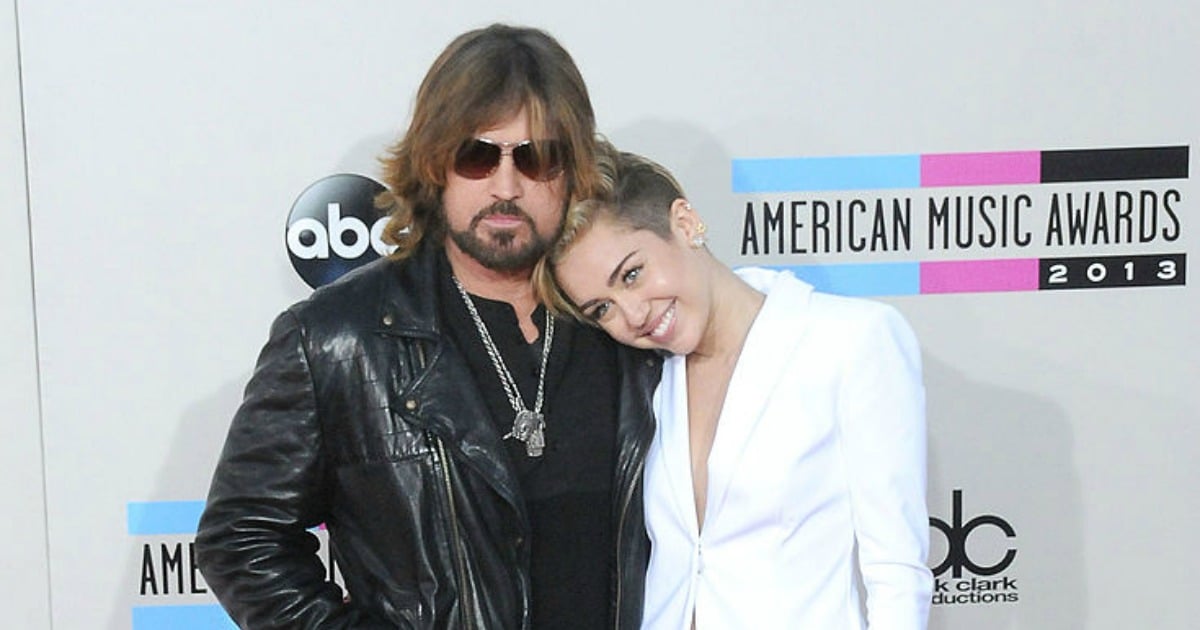 Ever since they were spotted together on New Year's Eve 2015, the world has been speculating about whether former flames Miley Cyrus and Liam Hemsworth are back together.
While the couple are yet to make a formal statement about their relationship, Cyrus has been seen wearing her engagement ring again, got a matching tattoo with Liam Hemsworth's sister and even her godmother Dolly Parton confirmed that the pair are back on.
Now, the latest person to comment on the year's most not-so-secret secret couple is Cyrus' own father, Billy Ray Cyrus.
Because parents just love to get involved in their kids' love lives.
Watch Miley Cyrus' godmother Dolly Parton talk about Miley's relationship status. (Post continues after video.)
In an interview with E! News Billy Ray Cyrus was asked if his daughter was going to marry Hemsworth.
"Here's what I do know. They're so happy. That's the main thing." Cyrus said. "Miley and I, we always had this slogan—'If you ain't happy, it ain't working.'"
"Just seeing these—I still call 'em kids—these two kids happy, that's all that matters."