After announcing the birth of their second child on Friday, Mila Kunis and Ashton Kutcher have revealed the name of their newborn son.
In a statement released on Kutcher's website A Plus, the couple wrote, "Dimitri Portwood Kutcher was born at 1:21 a.m. on November 30, weighing 8 pounds and 15 ounces. Dimitri is the couple's second child, after having their daughter Wyatt in October of 2014."
The high-profile couple managed to keep the immediate arrival of Dimitri quiet from the media for the first few days.
However, Kutcher did urge the media to provide privacy for their two young children, telling A Plus they have no desire to thrust them straight into the limelight.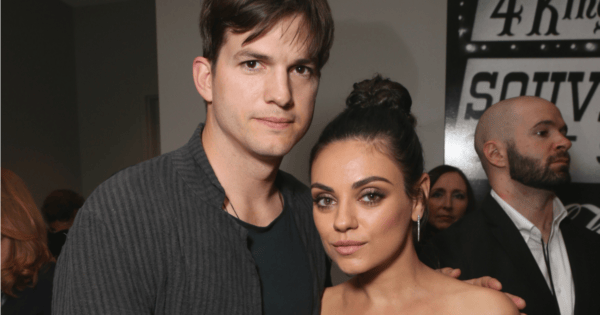 "We'd like to allow our kids to make their own choices on whether to have a life in the public eye or not," Kutcher said.
"We don't want to make the choice for them."
The duo were married in July 2015 after three years together and announced in June this year of the impending arrival of their second child.
Back in October, 38-year-old Kutcher accidentally revealed the sex of baby number two in an interview with The Today Show.
Kunis has said in the past she knew from the moment she first gave birth that they needed another baby.
"After we had Wyatt, the second that I gave birth, I was like, 'I know that we need to have another baby.' We both knew it, we just felt it. And so I always say after the second one, we'll know if we need to have another one. I really do believe you know when your family is complete," she told Ryan Seacrest in July.
Watch: The baby names we are falling out of love with.