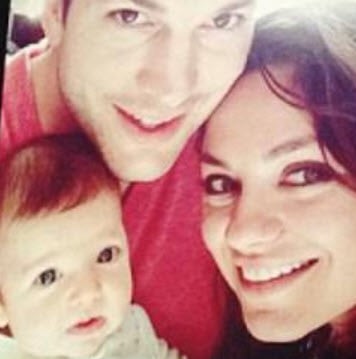 And it's adorable.
Mila Kunis and Ashton Kutcher welcomed their daughter Wyatt Isabelle last year. And the entire world has been waiting to get a look at their bub ever since.

Well the day is finally here. Check it out: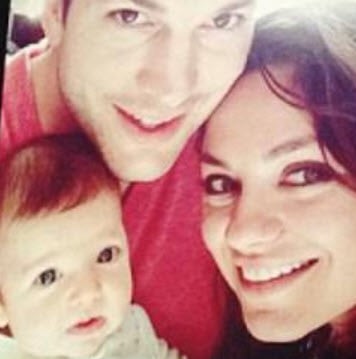 Mila and Ashton posed for a snap with their baby girl in a holiday card that they sent to family and friends.
The image has since been leaked to a fan site and social media, reports RadarOnline.
SCROLL THROUGH the gallery for pictures of Mila/Ashton life pre-baby...

Like this? Try these:
Mila Kunis reveals her post-pregnancy weight loss secrets.
Mila Kunis and Ashton Kutcher go for a rather masculine baby name.