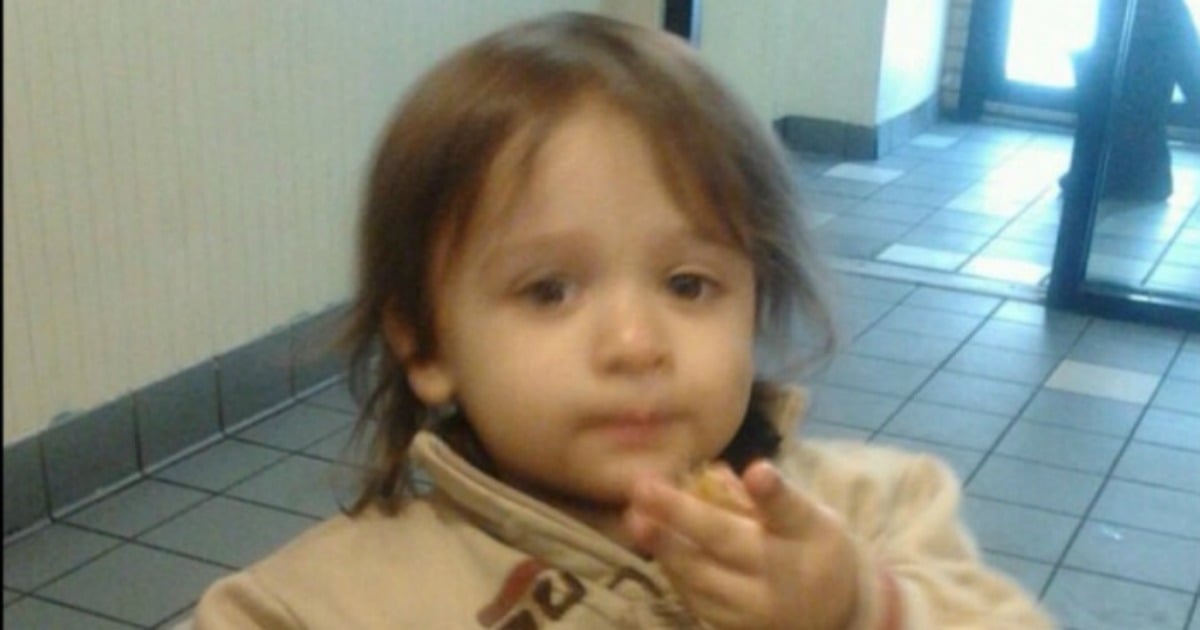 Last Sunday afternoon, Mikey Guzman was found unresponsive in his bed in his family's home in New York. He was taken to hospital, but was unable to be resuscitated. He was just five years old.
Every child's death is an unbearable tragedy, but what makes Mikey's death even more tragic is that his family had already been investigated 13 times by child protection authorities.
Eight of those times, the claims of abuse or neglect were found to be credible, but none of the six children in the family were taken away. An inquiry has now been announced into the way the case was handled.
Mikey lived with his parents, Phyllis Reinoso, 29, and Michael Guzman, 34, as well as his five siblings. They were Jennifer Acevedo, 15, Jazabella Acevedo, 12, Maylee Acevedo, 11, Manny Prince, nine, and Mathias Guzman, two.
The Administration for Children's Services began investigating allegations of abuse and neglect involving the family back in 2008. According to the New York Post, these allegations were found to be credible:
2010: "Inadequate oversight" of Jennifer, Maylee and Jazabella. Reinoso was found to have been using marijuana.
2011: One of the older children was sexually abused by a relative.
2011: Jennifer, Maylee and Jazabella were victims of physical trauma. They had cuts, bruises and welts.
2011: Reinoso and Guzman were "inadequate guardians".
2012: Jennifer, Maylee and Jazabella were receiving "inadequate guardianship and education".
2013: Jennifer's medical needs were being neglected, and she wasn't being properly supervised.
2014: Reinoso was not giving the children proper food, clothing and shelter.
2016: Suspicious cuts and bruises were found on Jennifer and Jazabella. An order of protection was put in place against their father, Luis Acevedo. He was found to be an "inadequate guardian".
Little Mikey suffered from epilepsy and frequent seizures. According to the New York Post, on the day he was found unresponsive, his mother told police she had gone out with Mikey's father around midnight, and returned around 2.30am.
She says when she got home, she noticed Mikey had trouble breathing, but he looked well and was able to walk to his bedroom. She says she didn't check on him until the afternoon, because she thought he was sleeping. She says she found him at 4.15pm, unconscious, with vomit coming out of his mouth.
One of Mikey's siblings has reportedly told police a different story, saying Jennifer carried Mikey to bed while his parents were out.
State Senator Tony Avella has blasted the Administration for Children's Services, saying it's "unbelievable" that they didn't consider removing the children from the home.
"It is shameful that we have to keep hearing of a child's life being cut short due to a city agency's negligence," he says.
Meanwhile, Mikey's cousin Jonathan Padilla has launched a gofundme campaignto raise money for Mikey's funeral expenses.
"My lil cousin fell asleep today and never woke up," Padilla wrote. "He's five years old and was such a sweetheart. When his parents found him, his dad gave him mouth-to-mouth to try to revive him. He then threw up took his last breath and that was it. By the time they rushed him to the hospital, doctors said it was too late. Any little bit counts so we can get a funeral together and let lil Mikey rest his soul. No parents deserve to bury their child. This is a very sad time for my family."