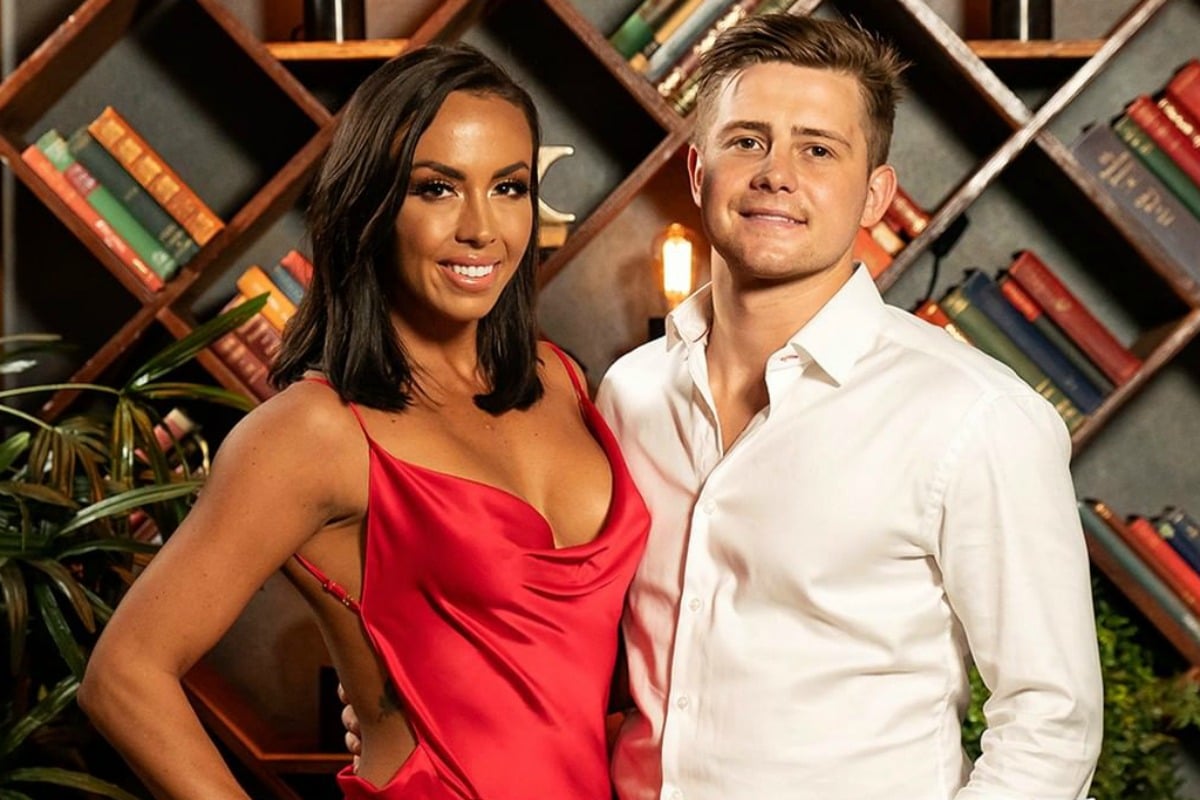 1. Inside the wild rumour that MAFS' Natasha slept with Mikey's dad.
Well. The MAFS rumour mill has certainly been in overdrive over the past few weeks.
And now there's a new rumour going around that Mikey's dad supposedly slept with his son's former on-screen wife, Natasha. Yep, it's pretty wild.
You see, Stacey told New Idea that Mikey told her that Natasha hooked up with his dad.
"Mikey said, 'I'm pretty sure [Natasha] hooked up with my dad (or at least) I'm pretty sure she's hooking up with my dad," she told the publication.
But this morning, Mikey set the record straight on Nova 96.9's Fitzy & Wippa.
"No it's not true, it's ridiculous. Stacey and Natasha, now they're best friends, were not friends at all during the show, went head to head, didn't see eye to eye at all. Now they are all best friends, because alliances are happening, this is peak season for throwing people under the bus, so there have been a lot of accidents. Obviously they'd come together, it looks like they've come up with this story, I'm just going off the front page [New Idea]."
And it turns out Mikey's dad isn't too pleased about the story either.
"He's not happy about it, he's like 'why am I getting involved in this stuff', he was against me doing it in the first place, the last thing I want to do is get my family involved… He would never do something like that, it would be completely weird, but it's just so farfetched."