We're used to seeing the public life of former NSW Premier Mike Baird; the politicking, the hand-shaking, the press interviews.
But through photographs of his daughter's wedding, we have a glimpse at the private man; the proud father.
Taken and shared by James Day of Daylight Photography, the intimate pictures capture the moment Baird, 49, first glimpsed his eldest, Laura, in her wedding dress ahead of her Saturday ceremony in Manly.
"I asked him if he could close his eyes and face the other way as I said to him, 'When you turn around you'll see your daughter dressed as a bride'," Day wrote on Facebook.
"Instantly Mike started tearing up and I was fortunate to witness this incredible moment."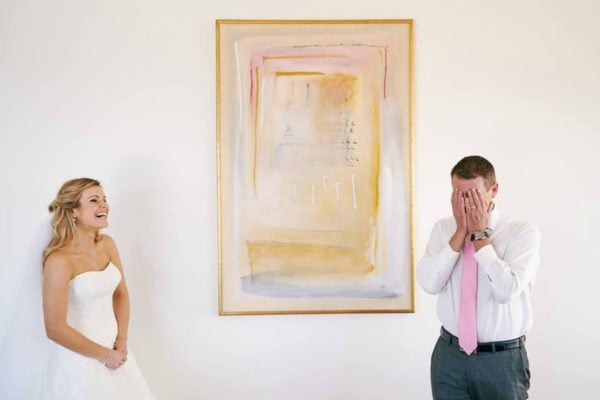 The father of three announced his daughter's engagement to Levi Baker back in January.
"It feels as if only yesterday I was cradling Laura in my arms. A reminder for all that time as a parent just goes too quickly, and every day is one to savour," Baird wrote on social media.