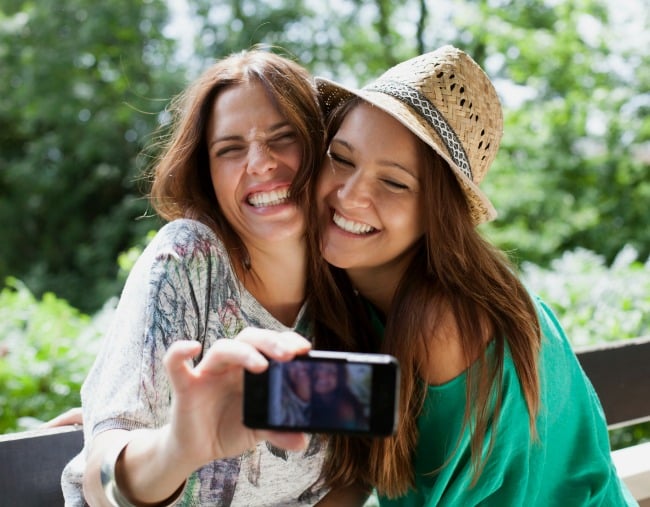 As you might've guessed, we have a lot of fun here at Mamamia.
We do Bachelor recaps. We laugh and argue over problematic stuff on Mamamia Out Loud. We covet sparkly bumbags (absolutely no judgment). And we LOVE cake. Always cake.
We want to invite you into our world. But forget the office – we're going outdoors! We're inviting you to our first-ever Mighty Girls Day, where we'll give you the VIP treatment for one special day out.
We're giving away 100 tickets for Mamamia readers and their families to join us at the opening weekend for the Women's Big Bash League cricket season on Saturday, December 9, at North Sydney Oval in Sydney (sorry interstaters! Another time!).
To celebrate, we'll have a VIP area sectioned off for you to join the Mamamia team for free food and drinks while watching all the exciting action of the 1.45pm game between the Melbourne Renegades and Sydney Thunder. On comfy bean bags too (bum bags are totally welcome).
We'll get you there and back by bus from Central Station. And of course, you get to mingle with the team and support women's sport – something we feel passionately about.
Throughout the day there will be opportunities to meet the players, plus competitions, face paintings, a post-match fireworks display, and Nickelodeon activities, including the Teenage Mutant Ninja Turtles' Crash the Bash inflatable!
Mighty guys who love mighty girls are also welcome.
Wanna join in on the fun? To win a group pass for you and three friends, in 25 words or less tell us who is the Mighty Girl in your life and why?
If you don't make it to the Mighty Girls VIP area, you can still come along to North Sydney oval from 1.45pm for free entry to the opening weekend of the Women's Big Bash League.
CAN'T WAIT.
Thank you for your interest. This promotion has closed.
Terms and Conditions*
Entries close 11:45pm Sunday 3rd December. Entries open to residents of Australia. Entrants must be 18 years or older. Successful Entrants will receive four all-age passes to attend the Mamamia Mighty Girls Day. Mamamia is the Promoter of the competition. See Terms and Conditions for more.
Mamamia is funding 100 girls in school, every day.
So just by spending time with Mamamia, you're helping educate girls, which is the best tool to lift them out of poverty.
Thanks for helping!