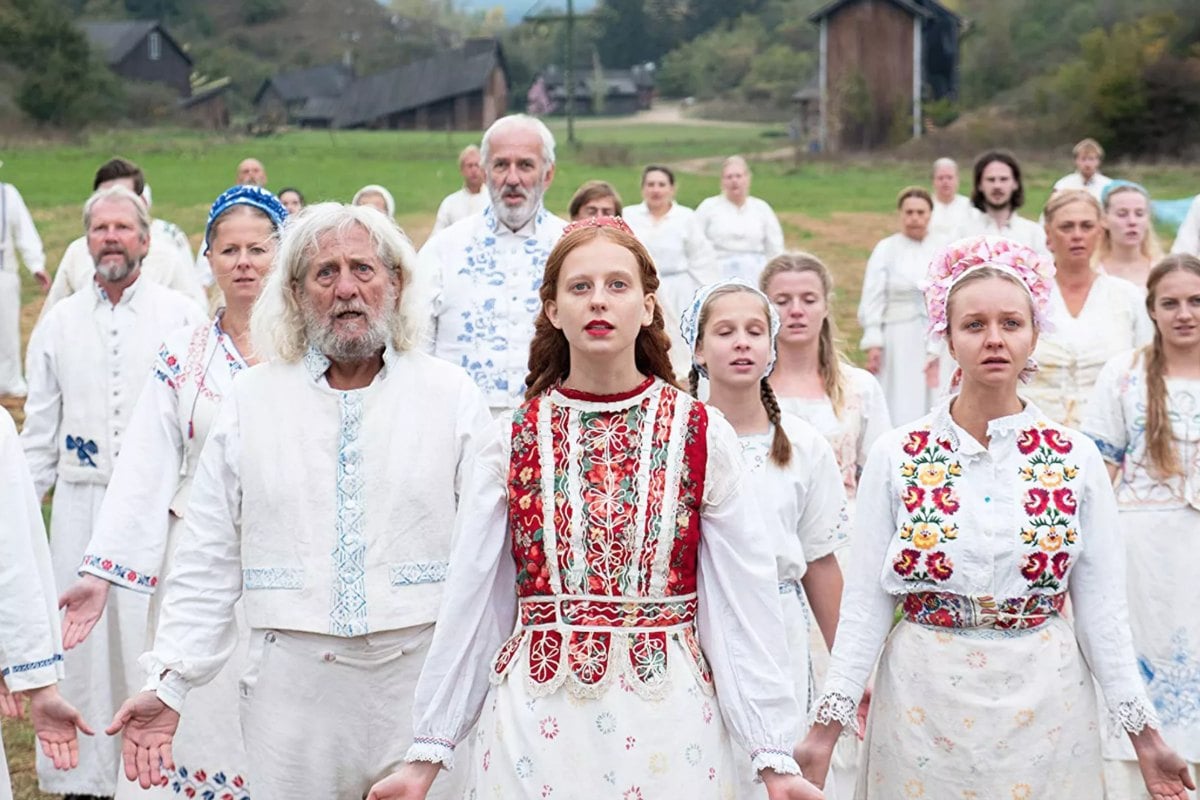 The easiest way to describe Misommar is to call it 'a spectacle'.
In two-ish gory hours, audiences watch as a group of post-graduate Anthropology students travel to a Swedish commune in order to observe their summer solstice celebrations.
To say things go wrong is an understatement of epic proportions.
Watch the trailer for Midsommar here. Post continues after video:
The film's official description reads as follows:
"Dani and Christian are a young American couple with a relationship on the brink of falling apart. But after a family tragedy keeps them together, a grieving Dani invites herself to join Christian and his friends on a trip to a once-in-a-lifetime midsummer festival in a remote Swedish village.
"What begins as a carefree summer holiday in a land of eternal sunlight takes a sinister turn when the insular villagers invite their guests to partake in festivities that render the pastoral paradise increasingly unnerving and viscerally disturbing. From the visionary mind of Ari Aster comes a dread-soaked cinematic fairytale where a world of darkness unfolds in broad daylight."
From an audience's perspective, Midsommar is deeply unsettling.
In one particularly gruelling scene, we learn that nobody in the cult commune is older than 72 years old, and they have a particularly confronting way of observing this rule. Spoiler alert: it involves jumping off a cliff, and viewers are forced to watch it in excruciatingly slow and intricately-filmed detail.
Shrieks and gasps have been audibly heard in theatres with some leaving mid-film. Despite this, the film's director Ari Aster – who was also behind the 2018 horror flick, Hereditary – has told The Washington Post, that it's really more like a "breakup movie".