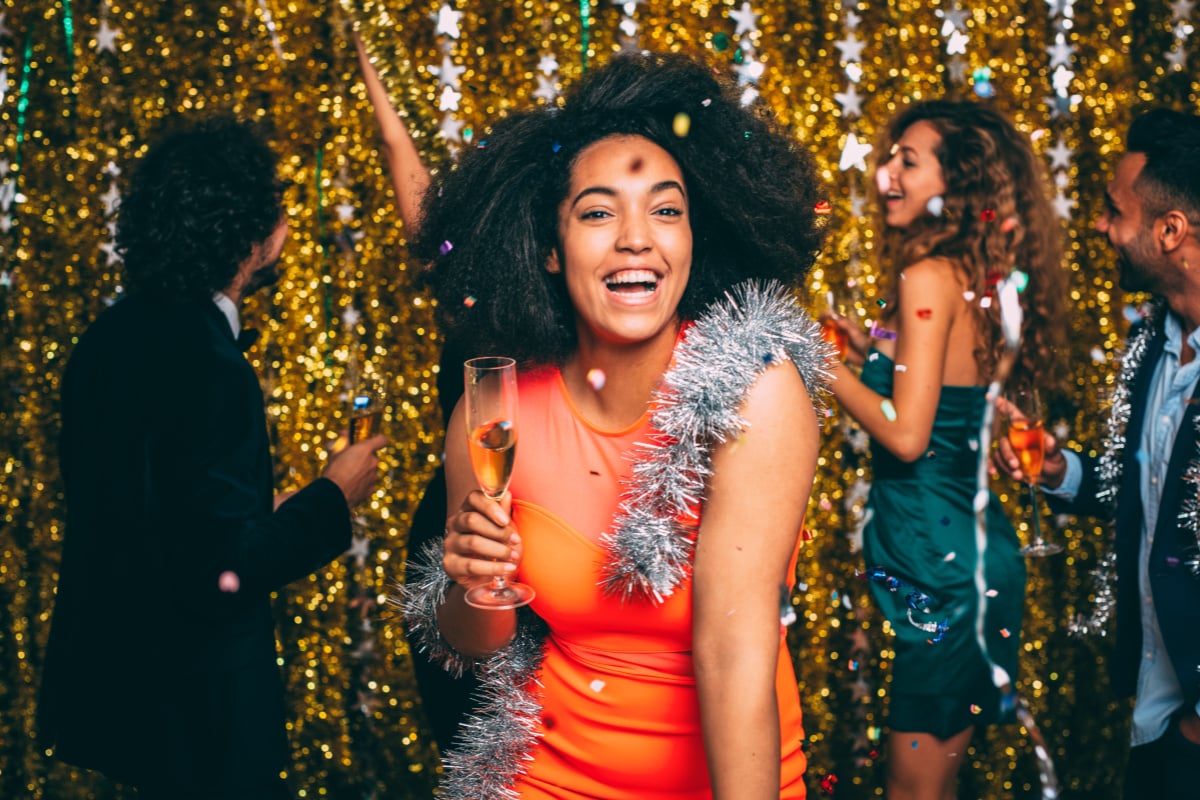 Although most public holidays come with unrealistic expectations, none quite compare to the hype around New Year's Eve.
The pressure to have something exciting lined up in order to start the year off with a bang sets ridiculously high standards for the evening.
Quite often our plans – if we scramble some together in time – spectacularly backfire, resulting in an anti-climactic and underwhelming start to the new year.
And while this may be awful and demoralising at the time, the crappier the New Year's Eve the better story it is. But don't just take our word for it.
We put a call out to Mamamia readers to ask what their crappiest New Year's was like… and their answers make us want to stay in and play Scrabble this year.
Helen
"A few years ago I didn't plan the holiday break very well and we ended up spending New Year's Eve at my parents-in-law's house in a small country town in South Australia. We all sat in the living room and watched the Edinburgh Military Tattoo together, and after that my parents-in-law went to bed. So my husband and I were stuck in this house with two sleeping elderly people, two small children, no alcohol, no phone reception and no air-conditioning. We went to bed and lay there, getting bitten by mosquitoes. At midnight, we heard the distant sounds of cheering."
Emmy
"My best friend and I usually spend New Year's Eve together each year, but one year I had a new boyfriend who I wanted to see on the big night as well. As the new BF and best friend didn't get along, I decided to spend half the night with each person. I started the night with my best friend – we got dinner together and had a great time. My now ex-boyfriend had messaged my bestie to ask her if he could take over and have me for the rest of the evening (there were a few back and forth no-so-pleasant messages between them). Eventually, I left my best friend to romantically ring in the New Year with the new BF at a bar he was at (I know, bad best friend points). But when I got there he wanted to 'mingle with other people'. I didn't really understand, we both went to the bar to have a drink together but he wanted to meet and talk to randoms at the bar. On New Year's. So I had quite a bit to drink and had a chat with other random people about nothing in particular, and eventually left as… why stay? I slept in my car that night (outside the bar) and ate weeks-old crackers that were laying around in my car to soak up the alcohol so I could drive home alone on New Year's Day."
Devon
"So it was NYE of course and I had drunk a bit (a lot) and I was at a house party. It was midnight and for some reason, I was the only one inside the house while everyone was watching the fireworks outside down by the water. I sprinted down to the water where everyone was making out with their significant others on a rocky ledge. I tried to get up onto the rocks where everyone was but lost my footing. I fell backwards onto various rocks below and lay there with cuts and blood until a lovely male friend carried me inside. My friends washed me up, put me to bed and went back to partying."