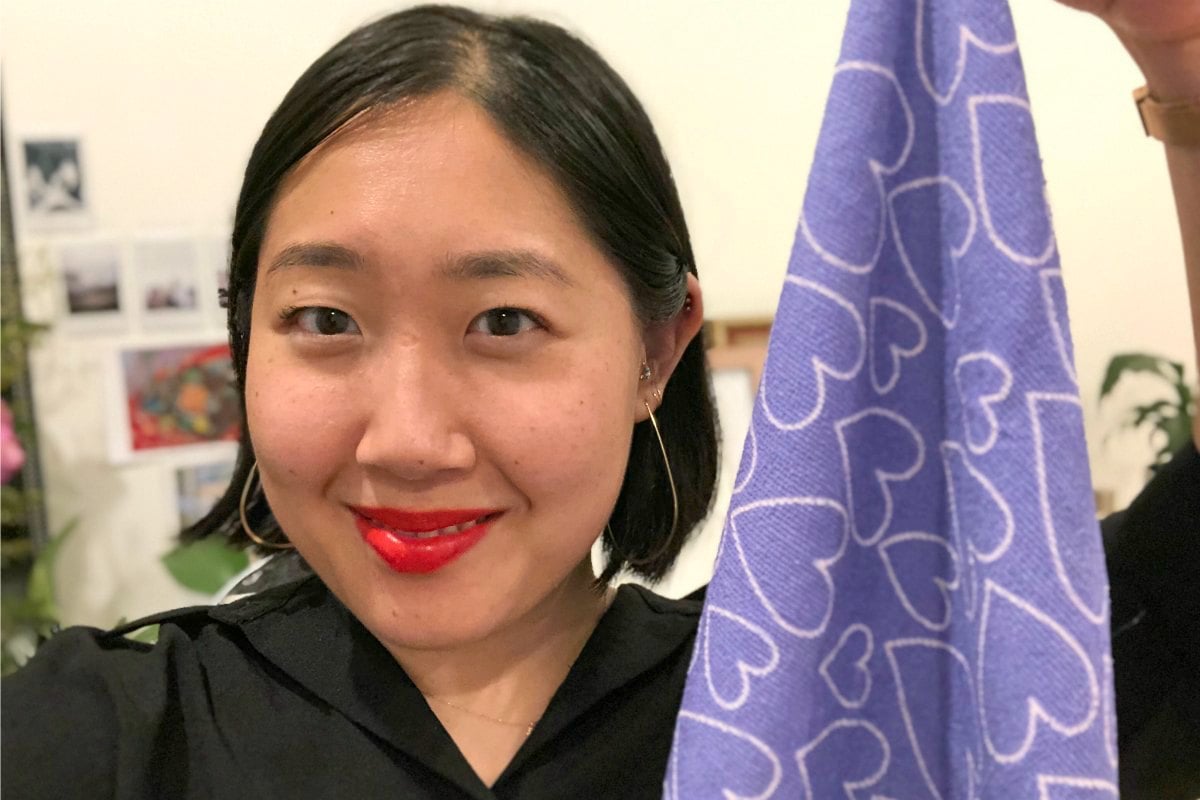 Attention beauty fans, get yourself to a Bunnings immediately, because the hardware store has just become your next major beauty destination.
While microfibre cloths like the Face Halo and MakeUp Eraser have become a bathroom staples thanks to their very efficient makeup removing abilities, beauty enthusiasts have discovered that the original cleaning cloths work just as well. And they're a lot cheaper.
Scientifically, they work because the makeup and dirt particles bind to the dense microfibres, in the same way dust particles would if you were to use the cloth to clean.
Mamamia road tests: the tingling glycolic mask that gives you brighter skin:
You Beauty group member, Ash, shared her genius Bunnings find in the Facebook group, recommending the Morgan Microfibre Cleaning Cloths which will set you back $11.50 for a pack of 20, which works out to be 58 cents a cloth. A bargain compared to a pack of three Face Halos, which retail for $30.
Speaking to Mamamia, Ash said the hack has been on her radar for years, however she finally decided to "pinch one" after buying a packet from Bunnings.
"This could be a little unconventional but these bad boys from Bunnings are [perfect] for [removing] make up off your face. Not only are they really good for cleaning up around home but one of these took my make up off with just water," she said.
"[It] was quicker and easier than a regular face washer."