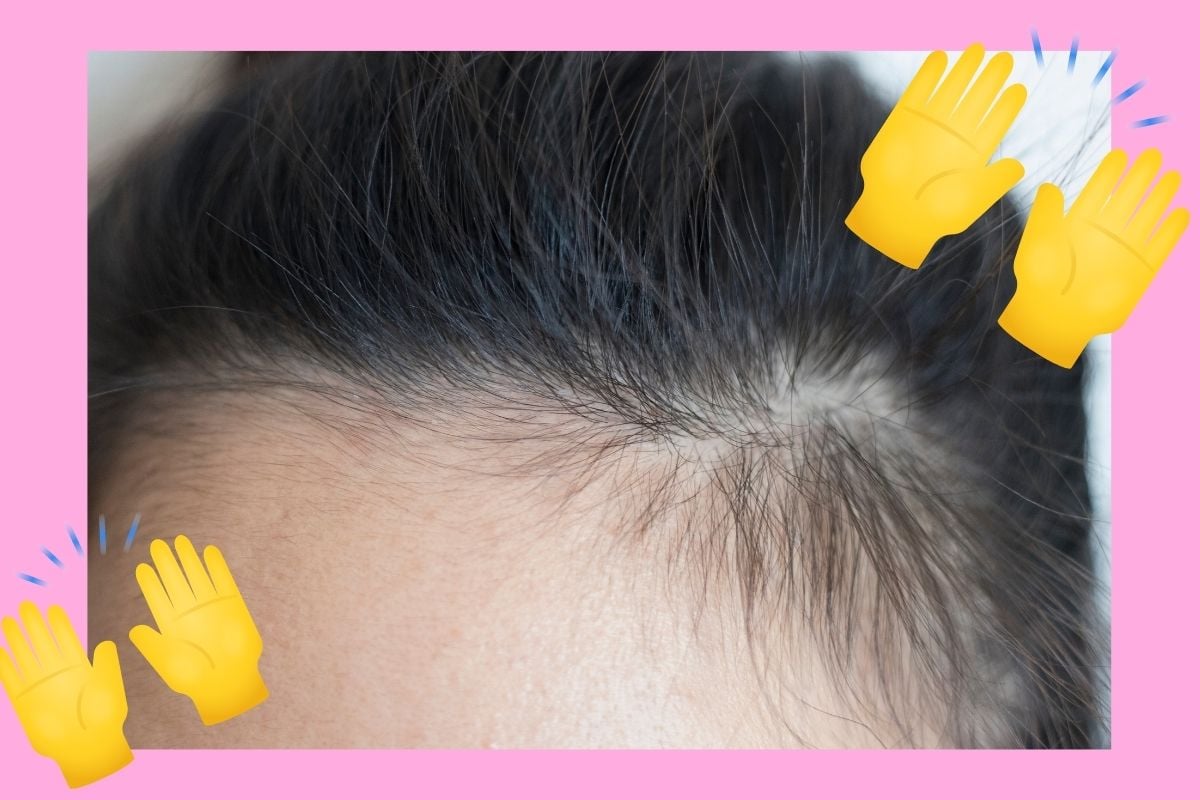 In case you haven't been keeping up to date with your You Beauty episodes (cheeky thing), this week Leigh Campbell and I had a yarn about microblading. Not microblading for your brows - nah. Microblading for your ✨hairline✨.
Yes, really! Microblading has crept all the way up to our hairlines and goodness - WHY DIDN'T WE KNOW ABOUT THIS SOONER.
Watch: What does a 'Carbon Facial' look and feel like? Amy Clark finds out. Post continues below.
"Microblading for brows blew up about a decade ago now, and everyone was having them done," Leigh said on the You Beauty podcast.
"It was the process of having semi-permanent ink and a three-pronged scalpel to mimic hair strokes for fuller-looking brows. The popularity of microblading faded a little and ombre brows were favourable. Though they are still very similar - ombre brows use an electric tattoo gun and shading as opposed to hair strokes."
"Now, microblading is leaving the brows, and it's headed for the hairline. It's essentially the exact same concert - either a tattoo gun or scalpel is used to create hair-like strokes around the hairline of wherever there's visible thinness on the scalp."
More of a podcast kinda gal? That's okay - we get it. Listen to Leigh and Erin talk all about microblading in this episode of You Beauty. Post continues below.
How cool is that?
As anyone who has experienced hair loss would know, treatment of thinning hair can be a bloody fickle and frustrating journey. More often than not, you can end up throwing money at all different kinds of products and treatments, but reap little to no results.
"In the past two and a half years I've personally experienced postpartum hair loss and then grief hair loss when my dad passed away and although it has improved, my hair has never fully recovered," Leigh shared on the podcast.