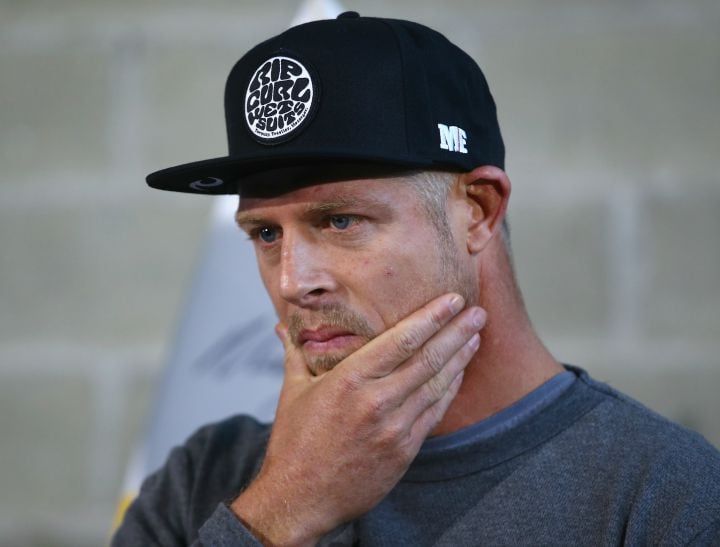 We've rounded up all of today's stories from Australia and around the world – so you don't have to go searching.

1. Mick Fanning returns to Australia.
Australian surfing hero Mick Fanning is safe on home soil after his brush with death in South Africa.
The 34-year-old champion gained worldwide fame yesterday after he escaped a terrifying shark attack while competing in the Jeffreys Bay surfing championship.
This afternoon, he touched base at Sydney's International Airport and spoke about his ordeal.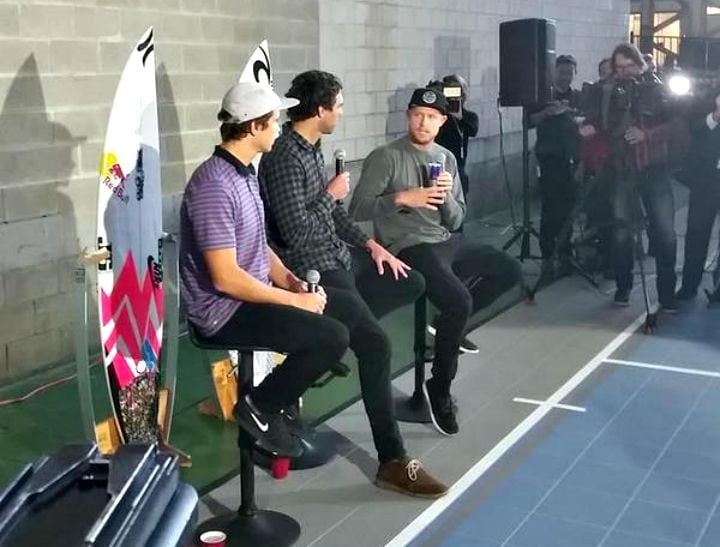 "It goes through waves and brings up emotionally," he told media this afternoon.
I'm doing okay, I haven't got a scratch on me it's more of an emotional, mental sort of trauma right now," he told media this afternoon.
"It will probably take a couple of weeks, months, I don't know how long it takes.
"I'm just really lucky I've got good people around me."
Clearly still shaken from the incident, Fanning recounted how a woman on his plane home showed him his image on the front page of the paper — bringing him to tears.
Fanning said he will return to surfing in the future.
"To turn my back on surfing wouldn't be right," he told media.

2. Aboriginal women 'sent to jail' because there isn't room in domestic violence housing.
Women in regional Australia are being 'sent to jail' due to a lack of safe housing for domestic violence victims.
The Royal Commission into Family Violence heard that women waiting low-level court hearings are being sent to maximum security prisons because it's not safe for them in the community.
"I have magistrates tell me directly that they have had to remand mothers of our children because there's nowhere safe for the mother to be… which I find a sad indictment on this society," Aboriginal Children's Commissioner Andrew Jackomos told the Royal Commission.
Mr Jackomos told The Age that this incarceration can start a cycle of crime.
"The majority that go in on remand don't go on to serve a custodial sentence. But I know of young Koori girls who go in clean and come out dirty. If you go to prison while on remand, you're more likely to return."
3. Police tell woman locking her baby in the car is "not an emergency."
A Queensland woman had just buckled up her 18-month-old daughter before she closed the door, accidentally locking her in.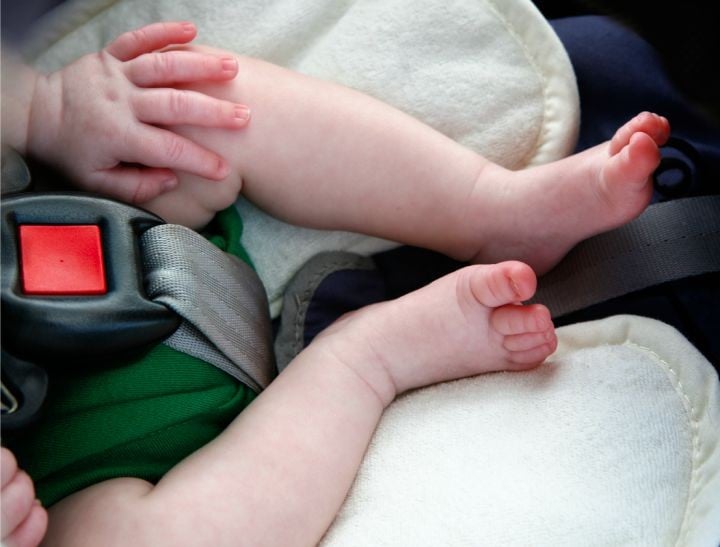 Bella Clegg from Wondunna closed the door, setting off the vehicle's automatic locking system while her keys remained on the front seat.
Panicked and unable to get into her car, Ms Clegg called emergency services who told her "it's not an emergency. You need to get a locksmith, love."
By some stroke of luck, Ms Clegg's daughter managed to retrieve the keys and press the unlock button, the Fraser Coast Chronicle reports.

4. Australian boy is world's fastest Rubik's Cube master.
An Australian teen is again the fastest person in the world to solve a Rubik's Cube.
Post continues after video:
Feliks Zemdegs from Melbourne solved the puzzle within six seconds, taking out the title at the World Champion 'speedcuber'.
ABC News reports, this is the second time the 19-year-old has won the championship, which was held in Sao Paolo, Brazil this year.

5. A 99-year-old woman is told she's pregnant.
A 99-year-old woman received a letter from her hospital informing her she was pregnant.
Doris Ayling received quite the shock when the letter arrived, asking her to submit a urine sample.
"I have three children and 20 grandchildren — but I haven't been pregnant for 70 years," she told the Sun.
She and her family had a bit of a giggle — especially considering the letter clearly stated her birth date.
The hospital admitted to making an "administrative error."
"It was a rare administrative error and we have apologised for any unnecessary anxiety this may have caused."

6. Liberia ends Ebola crisis.
After discharging its last four Ebola patients, Liberia can confirm it has no more known cases of the disease, Sky News reports.
Two men and two boys were diagnosed with the condition on Monday, but were discharged today after receiving treatment.
Related content: What is Ebola?
"This is a clear indication that we are capable of facing the outbreak whenever there is one," Liberia's deputy health minister Tolbert Nyensuah told media.
"Our doctors were able to stop the virus from killing these people. Today they are free and will be given the certificate (of recovery)."
Do you have a story to share with Mamamia? Email us at [email protected]
[post_snippet id=324408]