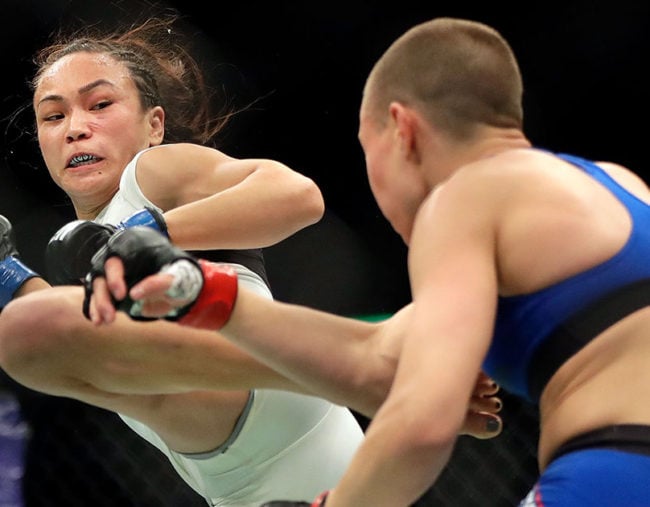 Take Your Daughter to Work Day is a little different for Michelle Waterson.
Her daughter Araya, six, has seen Waterson with a broken hand and a huge black eye—not the usual for the board room, but certainly a possibility for the locker room following a Mixed Martial Arts (MMA) bout in the octagon.
It's at that moment, says Waterson, 31, a professional MMA fighter now ranked among the top 10 for her class (strawweight ), that she is able to impart a visceral lesson on resiliency to her girl.
"I tell her Mummy's fine. Sometimes you win, sometimes you lose."
Speaking at Mobilising the Power of Women, a New York City event hosted by Ellevate Network, on June 21, Waterson said she followed her brothers into martial arts 20 years ago.
"I was always 'Yes, ma'am' to everyone," she says.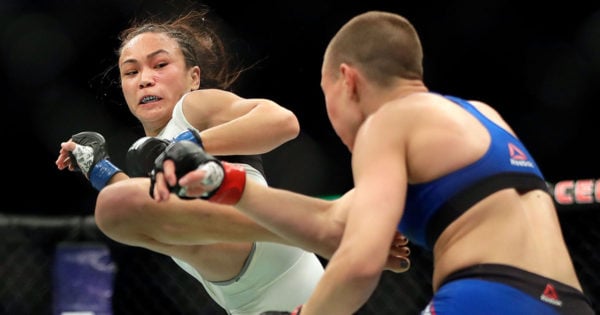 "I didn't have the confidence to get through high school. Martial arts gave me the voice I needed to carry on in life."
It also gave her a career—and a brand. Today, the 5ft. 3in fighter, also known as the Karate Hottie, is on "the fast track to becoming one of MMA's most famous athletes, regardless of weight or gender," according to Bleacher Report.
Waterson credits her hard-fought success on her hard work to prepare for each bout, and her husband, former boxer Joshua Gomez, who gave up his career to support hers as well as their family.
"I think it takes a strong man to say, 'My wife is a badass' and support her all the way," says Waterson of Gomez.