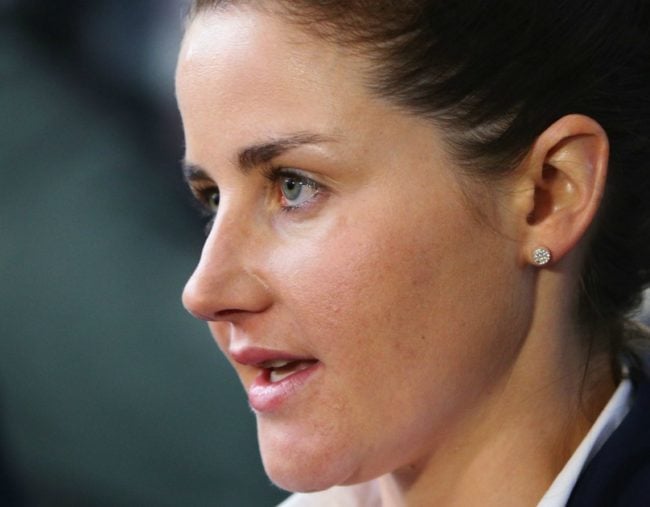 Melbourne Cup-winning jockey Michelle Payne is sorry and embarrassed over the mistake that led to her four-week suspension for taking a banned appetite suppressant.
Payne says she should have sought more information after her doctor prescribed Phentermine to help deal with gastrointestinal problems connected to injuries she sustained in a serious race fall.
The first female jockey to win the Melbourne Cup says she accepts full responsibility and regrets she did not handle the situation better.
"The onus is 100 per cent with me as a rider to know what I am taking and the rules around it regardless of whether it has been prescribed to me or not," Payne told reporters on Thursday.
"I wasn't thorough and that is completely my fault."
Payne admitted taking the banned substance and said she was sorry and embarrassed.
"If I had known it would be still in my system and I would be riding with a banned substance in my system, I wouldn't have been riding," she told a Racing Victoria stewards' inquiry.
Payne's barrister Michael Rivette said the 31-year-old blamed no one but herself for the mistake.
"She's extremely embarrassed and has shown genuine remorse for her mistake," he said.
Inquiry chair Robert Cram said Payne admitted she knew Phentermine was a banned substance under the racing rules.
Cram said stewards took into account her guilty plea, remorse, good record and medical circumstances.
"However, notwithstanding those factors it is our view that you didn't comply with your fundamental obligation to seek advice before taking the substance Phentermine," he said.