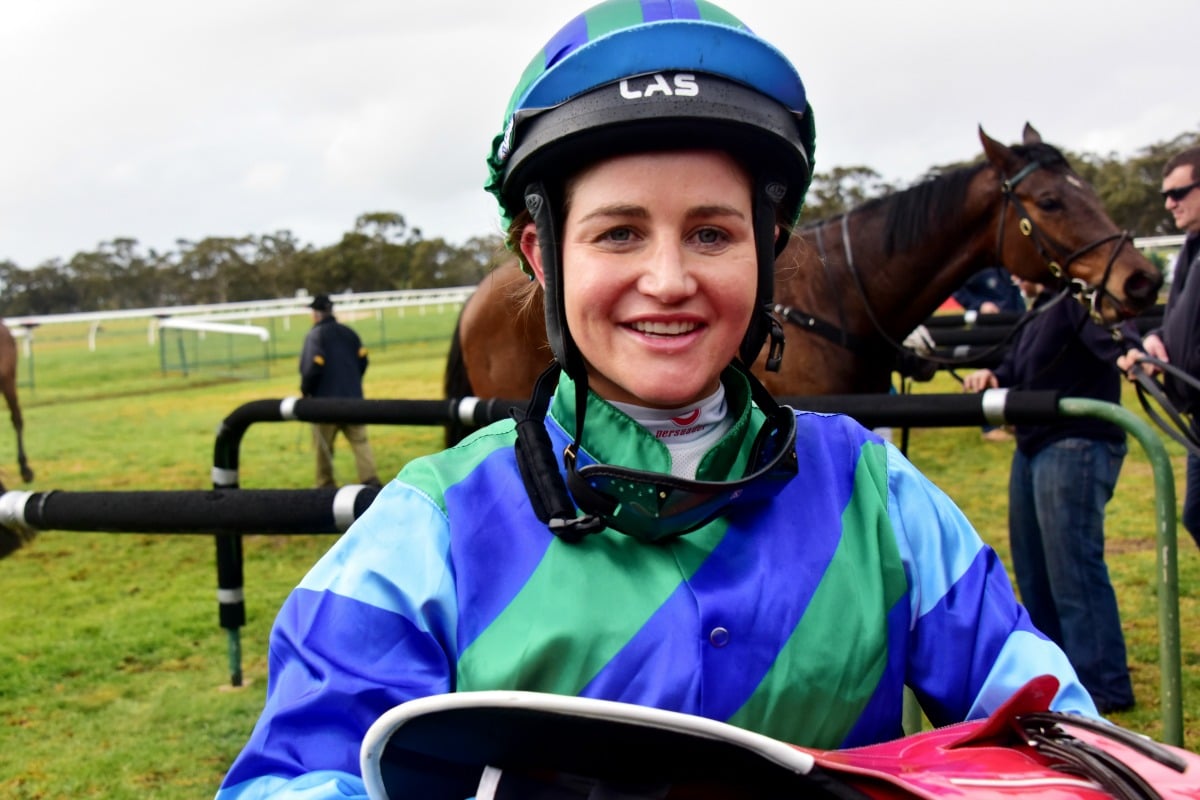 There's been a lot of criticism levelled at the horse racing industry in recent years, but the inspirational story of Michelle Payne – the first ever female winner of the Melbourne Cup – has softened debate, even if only for a second.
Her triumphs, her tragedies, her perseverance and her grit have been brought to life on the big screen in the inspirational Aussie film Ride Like A Girl, directed by actress Rachel Griffiths.
Michelle made history in 2015 as the first female jockey in the Cup's 155 year history to win – sealing the deal with her now famous reaction "get stuffed," which was directed at her critics.
Michelle winning the Melbourne Cup. Post continues after video.
Michelle grew up near Ballarat in Victoria and was the youngest of 10 children.
Her mother Mary died when she was just six months old in a car crash, leaving her father Paddy to raise the Payne brood by himself.
In her memoir Life As I Know It, Michelle explained that her mum had been driving some of her siblings to school when another mum on the school run crashed into the car's driver door.
Michelle's sister Therese took on a mother figure role in her life, with The Australian reporting that she used to fall asleep at school after getting up during the night to feed her infant sister.
As a four-year-old Michelle remembers yearning for her mum – for her protection.
She wrote in her book: "My dad tells me the story that one night I was lying in bed with him and I'd decided that Mum would be the solution to my problems. She would make things right.
"Can we go and dig her up?" I asked. "Then the kids won't pull my hair anymore."
The Payne family has long been entrenched in the world of horse racing, with Michelle and seven of her siblings all going on to become jockeys. Their brother Stevie, who has Down Syndrome, became a strapper. Mary looks after the family's books.