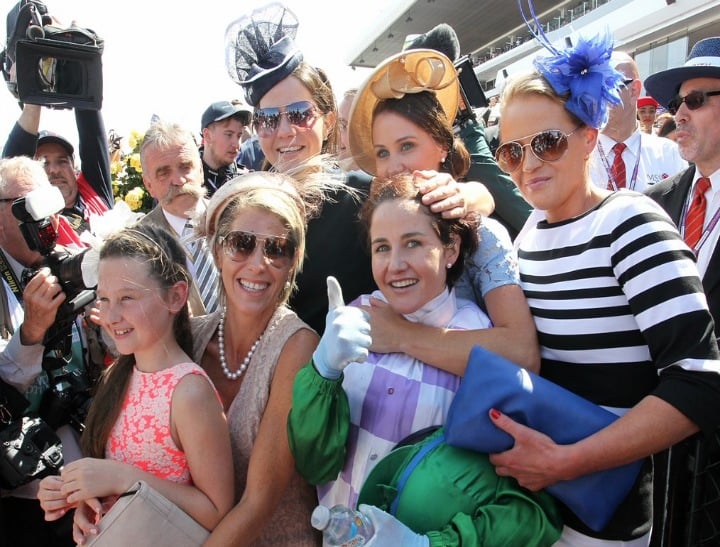 We've rounded up all the latest news from Australia and around the world – so you don't have to go searching.
1. Michelle Payne's call from the Prime Minister.
After making history yesterday the first female jockey to win the Melbourne Cup Michelle Payne has received a phone call from the Prime Minister Malcolm Turnbull. Michelle Payne has said that Mr Turnbull told her that her win was "great for females".
Payne rode the 100-1 outsider to victory at Flemington yesterday to the delight of the nation. An ecstatic Payne celebrated with Ballarat family and friends last night before retiring early as she is riding again today at 4pm.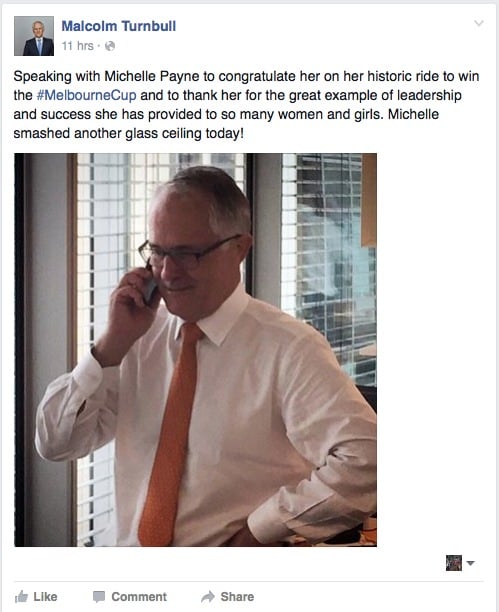 Her hometown of Ballarat has announced it is planning a welcome parade to celebrate her, her brother Stevie and trainer Danny Weir.
Meanwhile Michelle Payne's father, Paddy Payne has said that he was confident a female would win the cup in his lifetime.
"I thought it's a certainty that a girl is going to win a Melbourne Cup but I didn't think it would be one of mine." he told The Courier.
The 79-year old who has been involved in horse racing since he was 16, suggested that on the back of this magnificent win maybe now it was time for his daughter to retire.
The father of 10, who lost his wife when Michelle was just six-months old told the ABC that he was extremely proud of his daughter but that it was time to give it away.
"I think she should give it away now, she's 30 years old, she's been doing it for 15 years, I think it's time for her to give it away."
Payne has suggested that she will become a trainer from next year.
For more read this post here. 
2. Red Cadeaux survives injury but will retire.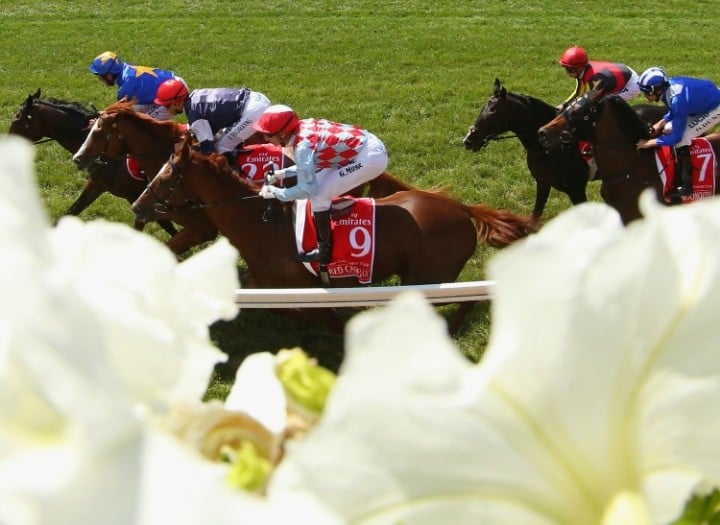 Relief was evident among the crowd at Flemington yesterday when Red Cadeaux- injured during the race and tended to behind a green screen – walked to the horse ambulance.
The three-time cup runner up, a sentimental favourite in this year's race was rushed to a veterinary clinic at Werribee.
Last night trainer Ed Dunlop said that the 10-year old horse would be okay – but retired.
"I thought he was going to be put down," said Mr Dunlop. "At this stage he hasn't. Obviously he's immediately retired.
"He's in great hands and we will do whatever is best for the horse. It's a bad injury, but it should be repairable."
Red Cadeaux had surgery overnight and will undergo a further operation today.
3. Woman arrested after pushing police officer into flowerbed at Melbourne Cup.
A woman has been charged with assault after pushing a police officer into a flowerbed at the Melbourne Cup.
A Seven news camera filmed the incident shortly after 4.30pm on Tuesday.
The officer, Acting Superintendent Steven Cooper said he was surprised by the woman's behaviour.
Watch the incident here.

4. "Sudden and unexpected situation" recorded in cockpit in final moments before plane crashed.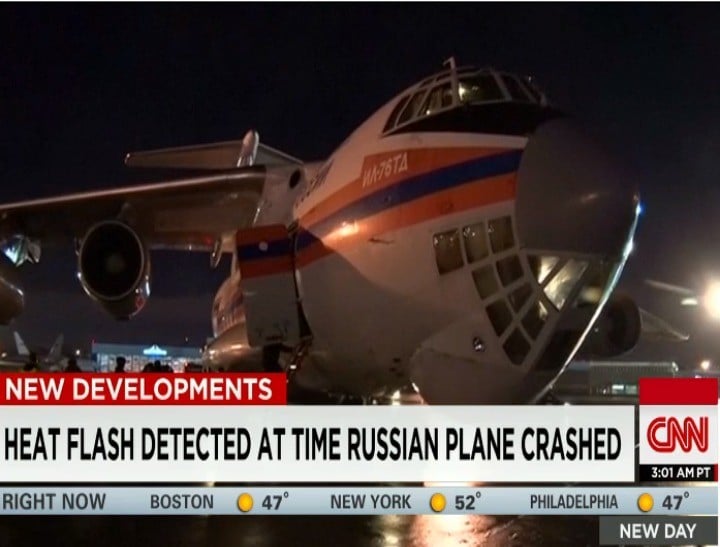 New information suggests a midair flash, possibly an explosion, was detected on Metrojet Flight 9268 before it crashed in Egypt's Sinai peninsula on Saturday, killing all 224 aboard.
CNN has reported that a U.S. military satellite detected the midair heat flash from the Russian airliner.
The new information suggests that there was a catastrophic in-flight event  reports CNN including possibly a bomb.
Russia's Interfax news service has reported that there were no signs of a malfunction aboard the plane and that pilots were chatting normally with air-traffic controllers until four minutes before an "emergency situation occurred on board unexpectedly."
"In the recordings, sounds uncharacteristic of a standard flight precede the moment of the airliner's disappearance from radar screens."
"The pilots had no time to send out a distress signal."
Investigators are now turning their attention to the flight recorders retrieved from the wreckage.
Egypt has dismissed as "propaganda" claims that militants linked to Islamic State (IS) brought down the aircraft.
5. Domestic violence may be factor in deaths of Gold Coast murder-suicide.
Warning: This item deals with domestic violence.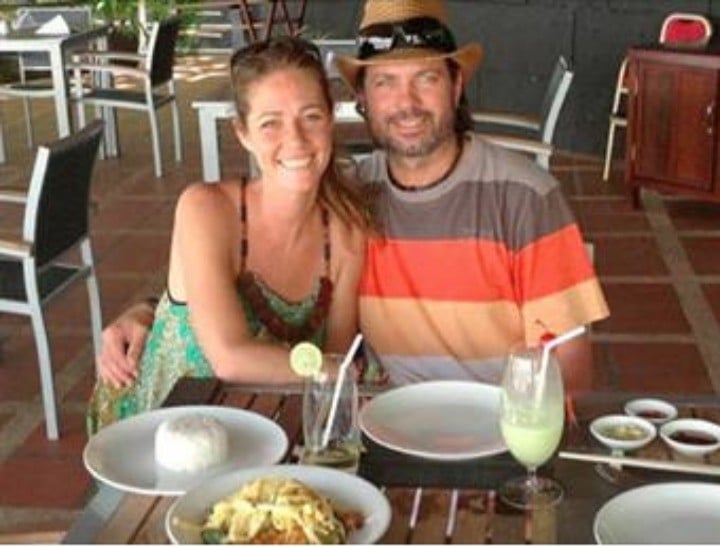 Post-­mortems are expected today on the bodies of 46-year old David Lee and his 36-year old partner Melanie Horner.
Police believe that Lee killed Horner before he suicided.
The Courier Mail reports that there were no obvious signs of injury to Ms Horner, whose body was found in a car outside their Gold Coast home on Monday.
Lee was a stonemason while Ms Horner was a youth worker. Friends of the couple have described their relationship as "volatile"
Detective Inspector Marc Hogan, of Burleigh Heads CIB, said it was tragic.
"It's been a disturbing investigation – one that I'm glad we don't do a whole lot of."
"When you see this sort of thing and you see the reaction, in particular what went on last night at the dwelling and in the street with friends and neighbours (of the couple), it does bring home the importance of the work we do."
  For domestic violence support 24/7, call 1800 RESPECT (1800 737 732). 
6. Ricki-Lee Coulter's cousin faces murder charge.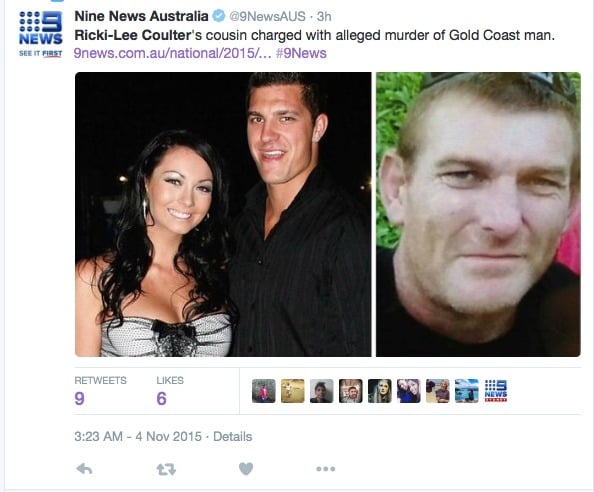 The two men arrested over the murder of Gold Coast pool builder Greg Dufty are Lionel Patea and Aaron Crawford a former porn star and cousin of Ricki-Lee Coulter.
The Courier Mail reports that Crawford arrived yesterday in Brisbane under police guard from New Zealand ahead of a court appearance where he will face charges of murder and misconduct of a corpse.
It is alleged that Crawford and Lionel Patea, who also faces murder charges over the death of Gold Coast mother Tara Brown, were contracted to fix up an outstanding drug-money debt.
Patea is also related to Coulter.
7. Former Brisbane Grammar student tells Royal Commission he was hypnotized and sexually abused by school's counsellor Kevin Lynch.
Warning: This item deals with sexual abuse.
A former student of Brisbane Grammar has appeared before the Royal Commission into Institutional Responses to Child Abuse saying he was routinely abused by notorious paedophile Kevin Lynch, who may have abused more than 100 boys at Grammar and later St Paul's School.
The former student, now in his 40's told the child abuse royal commission in Brisbane he was abused about three times a week for years.
"During that first session, my mind was packed with so many things – something I had known to be true was no longer true, and someone who was trying to help me had my pants around my ankles," he told the royal commission.
For help: Lifeline 13 11 14. Kid's Helpline: 1800 55 1800. DV and Sexual Abuse hotline 27/4: 1800 737 732
8. South African judges hear an appeal on whether Oscar Pistorius should be convicted of murder instead of culpable homicide.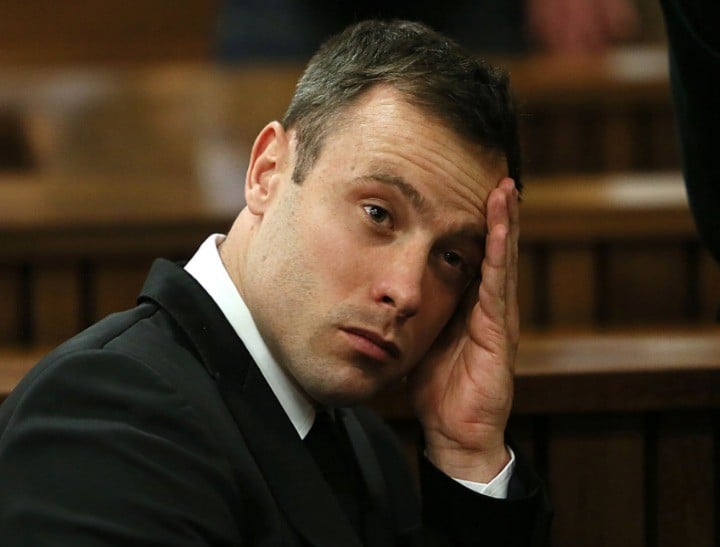 Overnight judges in South Africa have heard an appeal on whether Oscar Pistorius should be convicted of murder instead of culpable homicide.
The Paralympian was transferred to house arrest last month after serving one year of his five-year term for killing his girlfriend Reeva Steenkamp.
State prosecutor Gerrie Nel outlined the state's case for the verdict to be changed to murder from culpable homicide, or manslaughter.
The five appeal court judges did not consider the facts but the application of the law, in a highly technical case.
The appeal court has reserved its judgment, with no date given for it to be revealed.
At the end of the hearing Pistorius' lawyer Barry Roux was overheard saying "I'm going to lose" through an open mike.
9. Education experts call for uniform school starting age.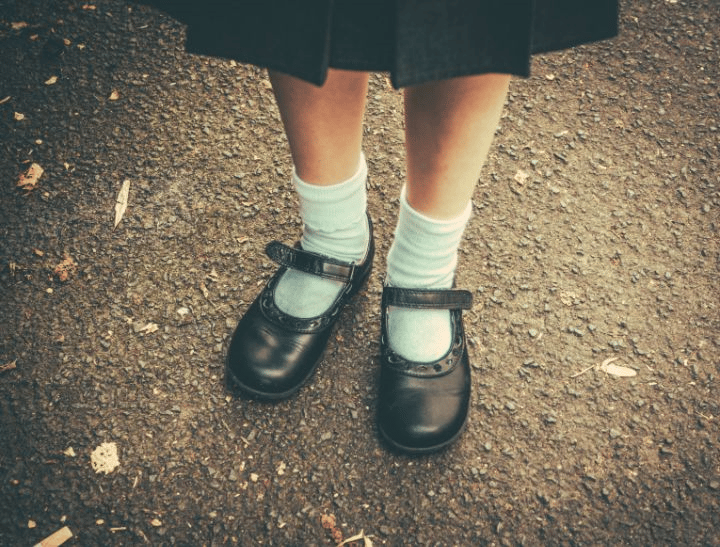 Experts are calling for a uniform starting age for students across the country with one in six Australian children now being held back from starting school.
With a large number of parents opting to delay their child's school entry experts are calling for a national starting age for primary school so that all Australian children must turn five by the end of December to be eligible to start school the following year.
Education consultant Kathy Walker from Early Life Foundations told the ABC that she believes it should be changed so that all Australian children must turn five by the end of December to be eligible to start school the following year.
"I've been talking, writing and researching about readiness for school for about 25 years and I have to tell you it's one of the most provocative, anxiety-making issues," she said.
The starting age varies around Australia:
•   In Victoria, and ACT kids can start prep aged 4 years, if they turn five by April 30
•   In NSW and WA they must have turned five by July 30.
•   In QLD children must be enrolled in the year they will turn six by 30 June.
•   In SA if your child turns five before 1 May they will start school on the first day of term one in that year.
•   In TAS kids must be five by 1 January to be enrolled in Prep, the first year of school.
Do you have a story to share with Mamamia? Email us [email protected]
[post_snippet id=324408]