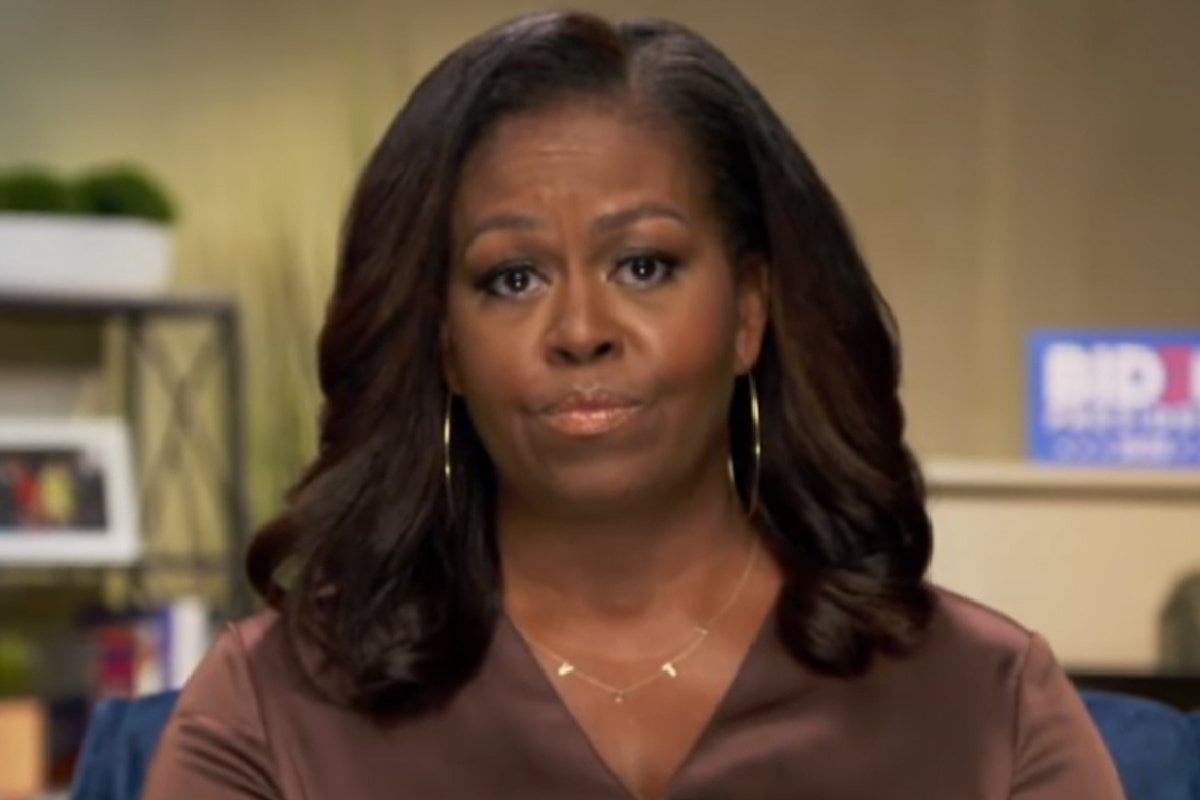 "Donald Trump is the wrong president for our country."
Michelle Obama could not have been more frank in her message during the Democratic National Convention - an event that sees the party's president and vice president be officially nominated for the November 3rd US Election.
In her typically poised and passionate manner, the former first lady delivered a powerful speech in which she declared her support for presidential nominee Joe Biden, who is Barack Obama's former Vice President.
Wearing a delicate gold necklace with the four letters V-O-T-E strung out on a chain, Michelle Obama said the upcoming election had the potential to bring about necessary change for America, who has been the worst hit country by the coronavirus pandemic in terms of case numbers and deaths.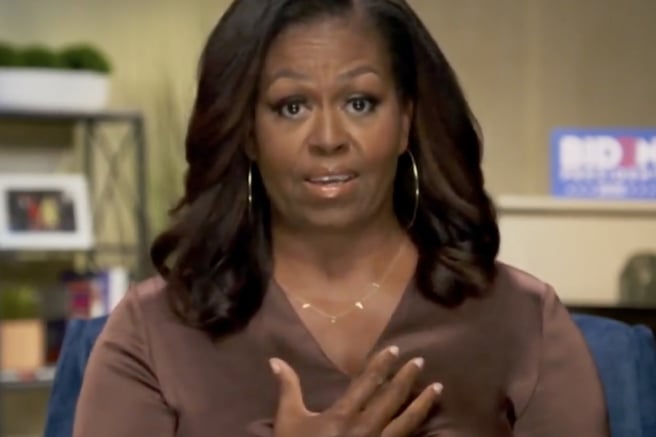 Michelle Obama during her Democratic National Convention speech. Image: Getty.