2015 should have been a year when actress Michelle Dockery was on top of the world.
The show which had made her a household name, Downtown Abbey was coming to an end after dominating ratings for five years.
She was also engaged to Irish public relations director John Dineen for a year, who she had met in 2013 after being introduced by her co-star, Irish actor Allen Leech.
But on December 13 in 2015, at just 34 years old, Dineen died of a rare form of cancer. The pair had kept his diagnosis a secret from the at times ruthless English press, something which Dockery describes as "took a lot" of effort.
Two years on, 35-year-old Dockery says she considers herself a widow, despite the fact the pair had never married.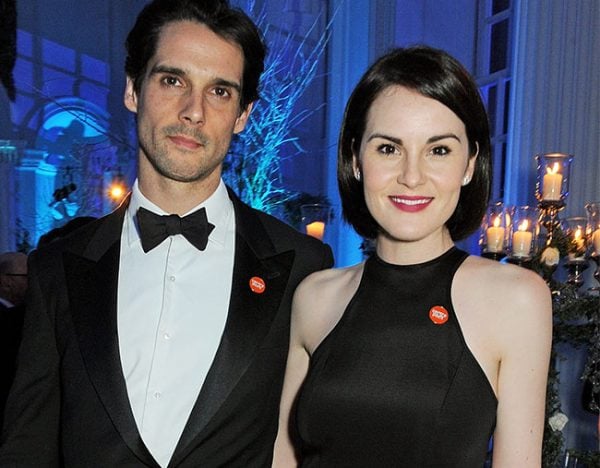 "I refer to myself as a widow, yes. We were engaged, and married at heart, and so I do consider myself a widow," she told The Guardian journalist Decca Aitkenhead.
"That's the first time I've said that, and it's a bit of a relief to say so."
The actress hardly has the words to describe what is was like to lose the man she loved.
"I don't have the vocabulary to describe what it felt like. And what it still feels like," she said.
"I've never been more committed to anything in my life than to him. So at the time everything just shut down. Work, everything. Work didn't matter. This stuff becomes your world, and that of course was my priority."
Despite losing Dineen just shy of two years ago, the actress says she is still in the process of grieving.
LISTEN: The book that will help anyone who is going through the grieving process.
"Someone said to me recently that when a baby is born, they're considered brand new up to the age of six," she said.
"But after two or three years, we seem to think a death is no longer recent.
"It's like losing a limb, isn't it? It will always be a part of you."
Dockery says that what made things more difficult were the parallels with her Downton Abbey character, Lady Mary, who becomes widowed when her husband dies shortly after WWI.
"It was just baffling, and still is to me, that my character's storyline was so similar," she said.
To read her full interview with the Guardian, click here.