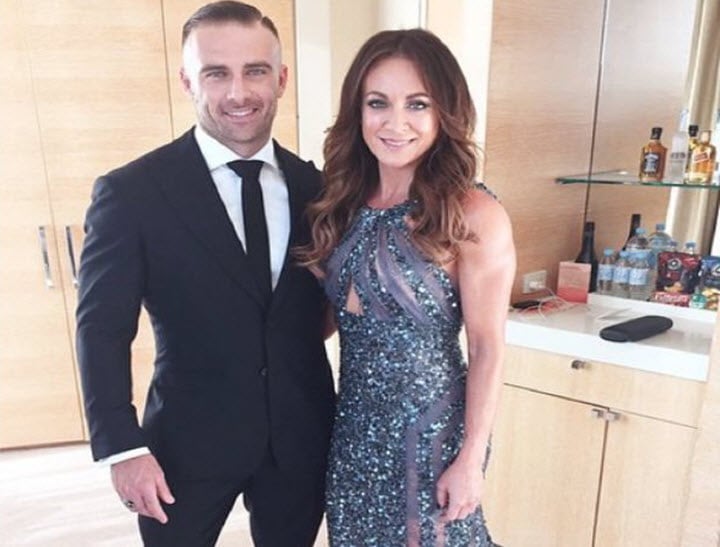 A Biggest Loser baby is on its way.
Biggest Loser stars Michelle Bridges and Steve 'Commando' Willis have put their workouts aside this morning to make a major announcement – their first child together is hiding under Michelle's rock hard abs.
Michelle Bridges, 44, confirmed the exciting news this morning on Twitter.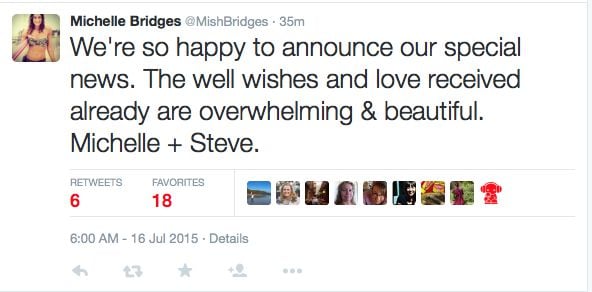 The baby will be Michelle's first while her partner, Commando, 39, already has three children, Ella, 6, Jack, 3, and Brianna, 15, from two previous relationships.
Who has confirmed that Bridges is 18 weeks pregnant and due to give birth just after Christmas.
"Now is the perfect time," Bridges told the magazine.
The couple admitted they were trying to get pregnant but didn't think it would happen so quickly.
"[It just happened]… I was good to go and start the whole [IVF] process, and I rang them up and said, 'Won't be needing that!' she said in the Who interview.