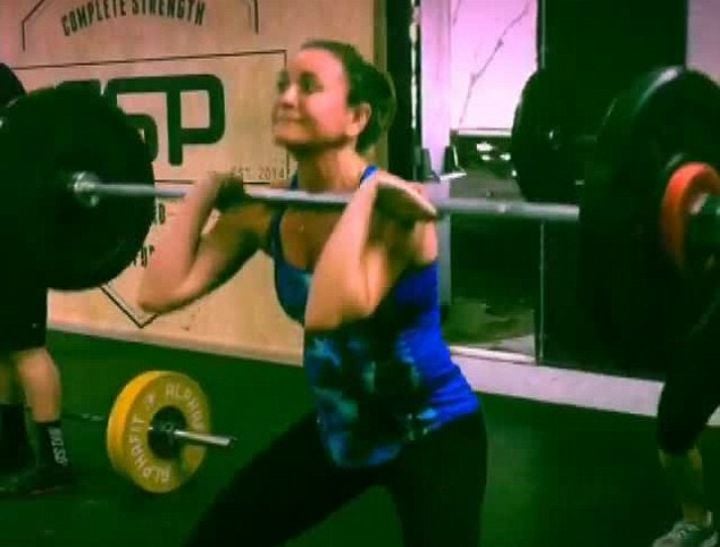 You've probably heard the baby news.
But in case you missed it, celebrity trainer Michelle Bridges and boyfriend Steve 'Commando' Willis are having a (presumably super-fit) baby.
You might have seen them sharing the happy news on the front cover of Who magazine.
And you might have seen Michelle sharing her workout pictures on Instagram, where she seems to be exercising with as much enthusiam as ever. But you probably won't have seen her lifting weights.
Last week, Bridges was slammed for saying her falling pregnant quickly at 44 must be related to her good health.