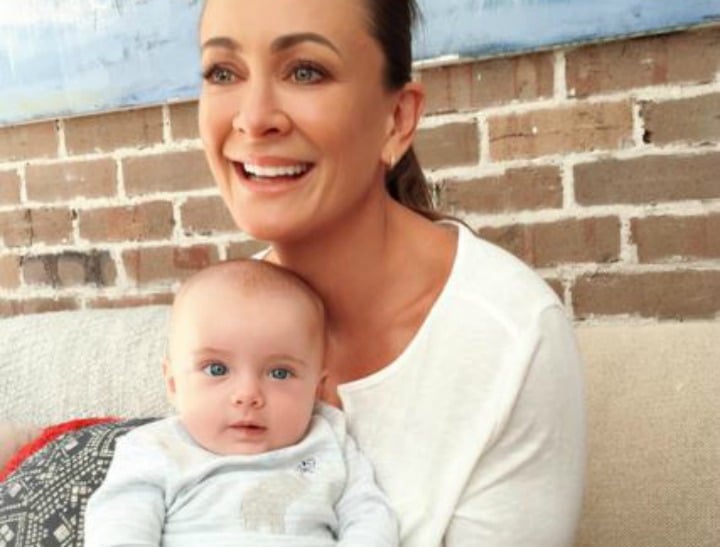 Michelle Bridges, whose eighteen-week-old son Axel has already been described as a 'mini-Commando', has shared a cute snap of her baby to her Instagram account. And it's all squishy legs, bulky nappy and flat feet.
Accompanied by the caption 'All the better to squat with', Bridges took the photo of Axel's Converse sneakers, paired with a matching set of navy blue and white socks.
STOP IT.
His little legs, bouncing in a squat-like pose, are clearly the legs of a future trainer. Wouldn't you agree?