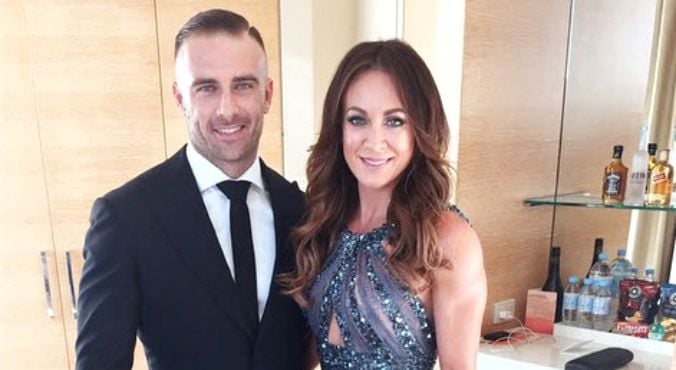 Image: Instagram/@mishbridges.
Any day now, Steve 'Commando' Willis and Michelle Bridges will welcome their first child into the world.
Pregnancy should be a joyous time in any couple's life, but ever since the two Biggest Loser trainers announced their exciting news in July they've received a lot of attention — and not all of it has been positive.
In particular, Bridges' training routine has been subject to criticism and judgement.
Almost every time the 45-year-old has shared photos of herself being physically active — whether it be weight lifting or simply jumping into a pool — commenters have accused her of 'endangering' her unborn child and promoting an 'irresponsible' approach to exercise. Despite the fact fitness is her profession.