Meeting your heroes, famous people you see on the tele, or your fangirly crush is always a very dangerous thing to do.
I don't have a great track record at it.  As a teenager, the Channel Seven TV weathergirl – the fricking PEAK of celebrity in Adelaide – came to my deli for a sandwich and I was so starstruck that I muffed up her ham and cheese focaccia.
Since then, I've gotten red-faced and weird around anyone that I like or that has possibly been on TV before. I just try too hard. Usually it's in the privacy of the office here where no one sees, but then there's' those times you interview your hero Amy Schumer and over-prepare and over-think and get overly nervous and overly wrought and overly f**k it right up for everyone to see.
So when I had the chance to interview/meet Michelle Bridges last week, I thought; uh oh. Here we go again.
History repeating? Monz's no good horrible very bad Amy Schumer day:
I am a massive, embarrassing, shamelessly enormous Michelle Bridges fan. I love the way she writes. I think what she says makes a lot of sense. She tells me things like, "Monique, you CAN get your shit together!" "Just freaking do it!" and I say "YES MICHELLE I CAN!" and then I remember it for about a day and a half but it's the thought that counts.
I have bought into her special brand of #toughlovespiration with all my #cashmoney. I have her books and her activewear and her miniature dumb bells so I CAN do it. One day. I swear.
Anyway, everyone here thinks I'm an idiot. Because we reviewed her latest book, Make It Happen, for the book club podcast.
This is my dog eared, highlighted, underlined and post-it-noted copy. I keep it on my bedside table and then eventually it will go into my glory box: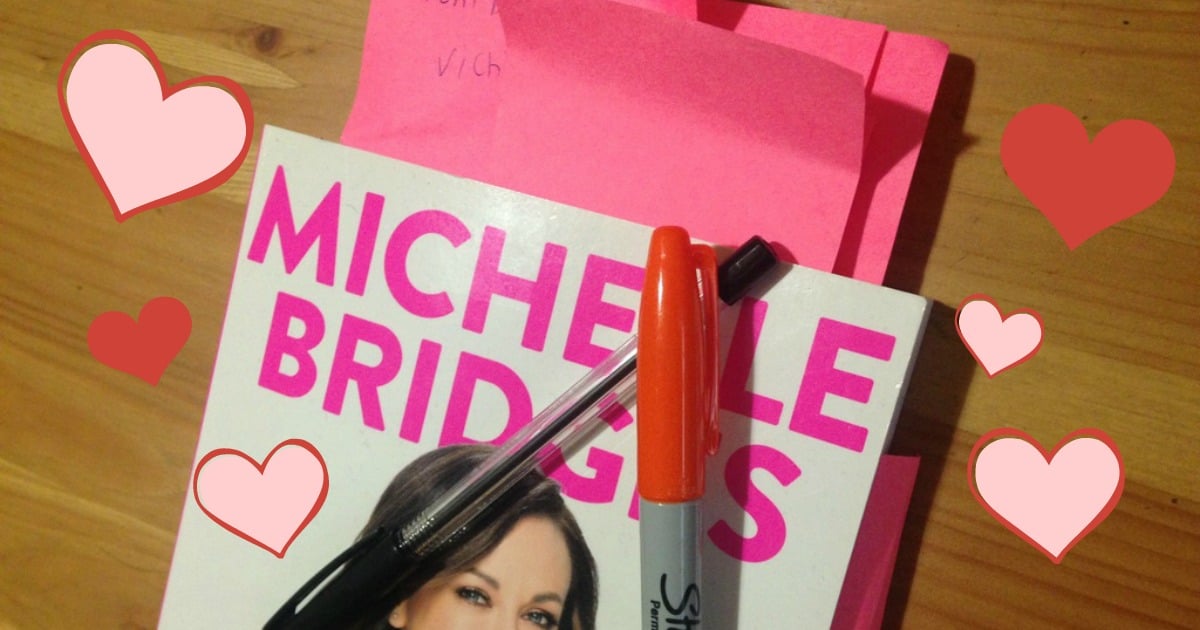 And this is where my fellow book club readers Jacqui Lunn and Lucy Rivers keep their copy:
They absolutely ripped it apart. They shredded it harder than your legs after a superset of Mich Bridges -endorsed squats™. They said it was more tasteless than a Mish-Bridges endorsed egg-white omelette™. They shitcanned this book while I sat there, feeling like The Biggest Loser.