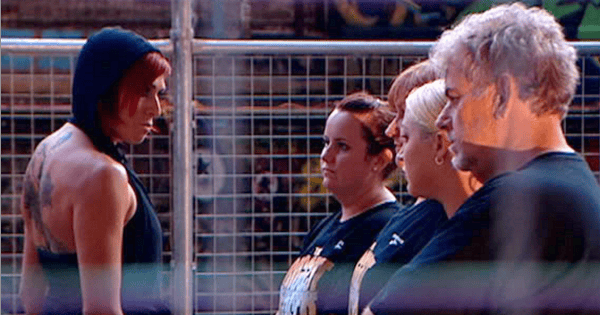 Emma Chalmers, former trainer on The Biggest Loser has hit back at Michelle Bridges for her "body-shaming" comments.
Last Monday, Bridges took to Australian Story to defend the Australian reality TV series with a slew of comments that since have garnered her some serious backlash.
"[The Biggest Loser] has all sorts of critics who say, 'You're putting these people up to be insulted or laughed at or made the butt of a joke," Bridges told Australian Story.
"I think it might be seen that I have this agenda on people who are overweight or people who are deemed fat. Honestly if you are happy where you are, genuinely, more power to you.
"But I can tell you now, I am yet to have met someone who is morbidly obese and happy."
Watch a snippet of Michelle Bridges on the programme. Post continues after video…
The 44-year-old, tough-as-nails trainer has since been criticised for her insensitive comments, with Chalmers, 41, claiming that the TV series featuring Bridges is now one of the "greatest body-shaming platforms."
Chalmers first appeared on the show as a feature trainer in 2009, but later declined an offer as a permanent trainer.
"I could see that the show wouldn't keep on working in its current format. People were already criticising it, but they weren't willing to change and evolve, to create another message other than weight loss," she told News.com.au.
"They had it in their heads that they needed a female version of 'The Commando'. But my job on that show wasn't about weight loss or to physically break them. It was more emotional and psychological, helping them connect to the person they could be."