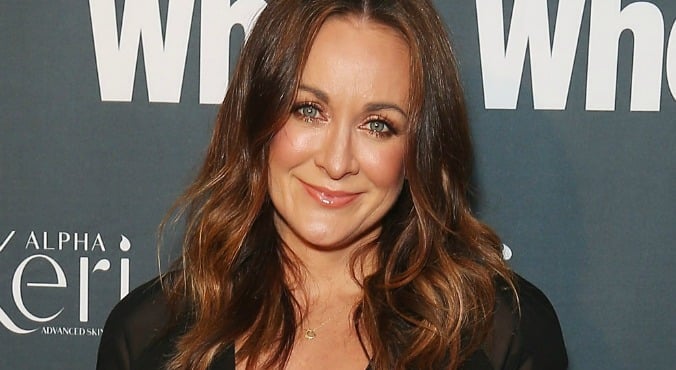 Image: Getty.
We're well accustomed to Michelle Bridges serving up shots of her workouts, her meals, and the occasional glimpse of her family life on Instagram.
But in recent months, the fitness guru's uploads have taken a turn for the Oprah.
Anyone with an Instagram account knows inspiring quotes and memes are standard fare — particularly among health and wellbeing enthusiasts — but Bridges has been creating images using her own grains of wisdom. And her followers are loving it.
"'Play ball, or get off the court!' I found myself saying this in a business context today and liked it," the 45-year-old posted last week.
"[Probably] not original, but thought I'd share anyway."
Her uploads have touched on everything from business advice…
  To motivation…
To good ol' self love.
Unsurprisingly, the Bigger Loser trainer also takes the opportunity to share her fitness and training philosophies.
"Want to be comfortable? Go to bed!" she posted a fortnight ago.
"True growth, real change happens when it gets uncomfortable. Embrace it."
Watch: Sam Wood demonstrates a simple bodyweight circuit. (Post continues after video.)
Instagram isn't the only place Bridges is jotting down her advice — next month sees the release of her book Make It Happen, which is full of tips and guidance for readers who want to live their "best life".
Until then, we'll be keeping an eye on our Instagram streams to see what else Bridges has up her sleeve.
What's the best piece of advice you've ever been given?