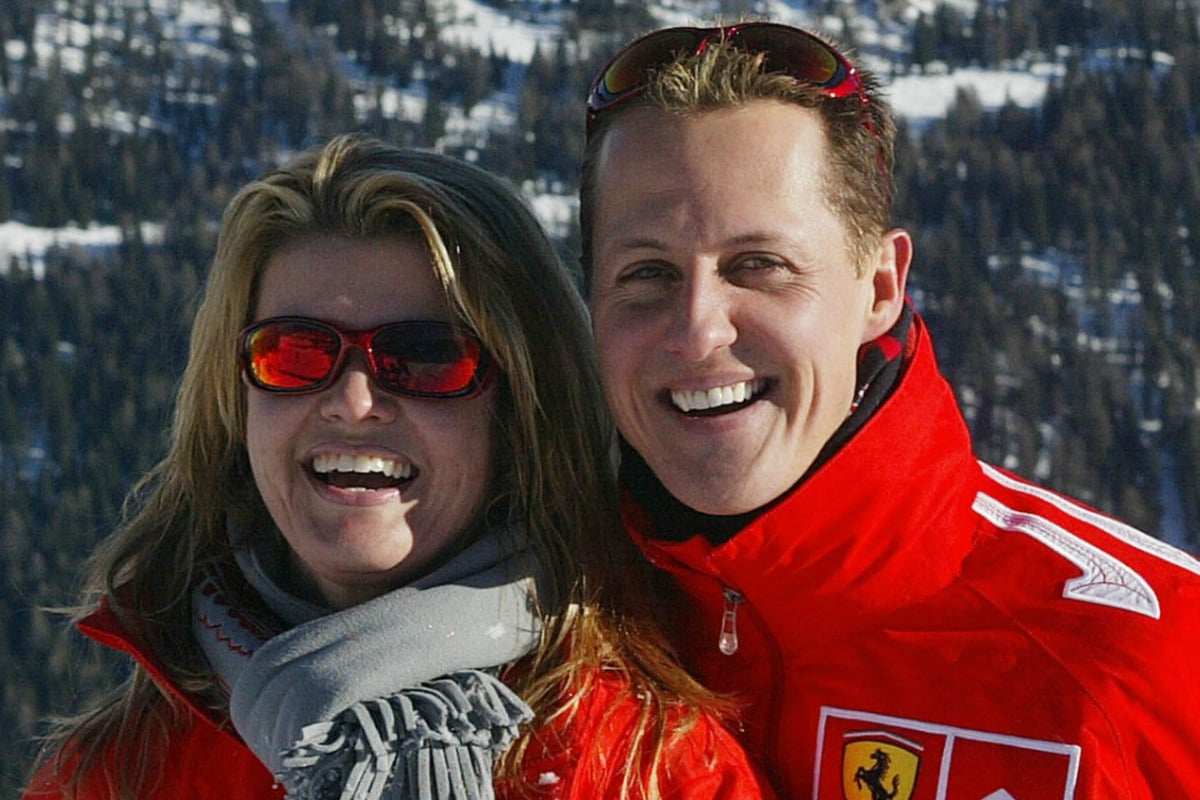 Michael Schumacher's family have barely spoken about his condition publicly since he suffered brain damage in a devastating skiing accident in 2013.
But a recently surfaced note Corinna Schumacher, 49, wrote about her husband has given a rare insight into the Formula One champion's condition.
On 29 December 2013, the race car driver was downhill skiing on holiday in the French Alps when he lost control and crashed. The now-49-year-old was placed in an induced coma because of his traumatic head injuries and remained unconscious for months.
It's believed that since September 2014 the German has been cared for by medical experts at his home near Lake Geneva in Switzerland – but the most concrete update on his condition since has simply been that he "cannot walk" as of September 2016.
This month German musician Sascha Herchenbach gave an interview to German magazine Bunte in which he shared the thank you note Corinna wrote him after he wrote a song about the retired F1 driver. The song, Born To Fight, was released in 2014, but the date the note was sent is unknown.