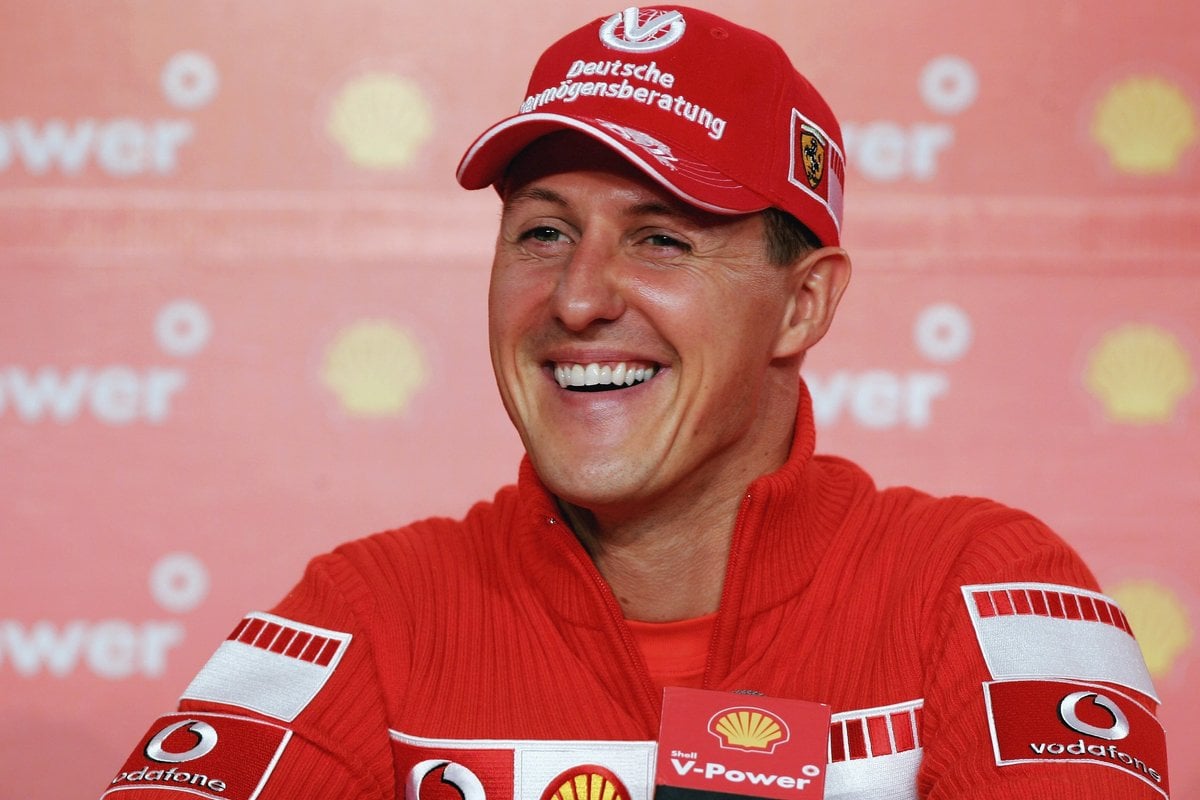 Almost nine years after Michael Schumacher suffered a brain injury in a skiing accident, the Formula 1 World Champion's health is still largely shrouded in secrecy.
Since the accident, the Schumacher family have remained quiet on Schumacher's condition. 
But now, eight years later, Schumacher's former Ferrari boss Jean Todt has shared a rare update.
Watch the trailer for Netflix's Schumacher below. Post continues after video.
"I don't miss Michael, I see him," he said, speaking to German TV channel RTL.
"Yes, it's true, I watch races with Michael. But sure, I guess what I miss is what we used to do together."
The news comes after Schumacher's wife Corinna opened up about the F1 champion in Netflix's Schumacher last year.
In the first and only film supported by the family, Schumacher features rare interviews with Corinna Schumacher and other family members as well as unreleased archival footage.
Although Schumacher's two children – 25-year-old accomplished equestrian Gina and 23-year-old racing driver Mick – have opened up to the media about their father's condition in the past, Corinna hasn't spoken about her husband's health status since the incident occurred in 2013.
"Everybody misses Michael, but Michael is here, different, but here. He still shows me how strong he is every day," Corinna shared in the documentary.
"We're together. We live together at home. We do therapy. We do everything we can to make Michael better and to make sure he's comfortable. And to simply make him feel our family, our bond. And no matter what, I will do everything I can. We all will. We're trying to carry on as a family, the way Michael liked it and still does. And we are getting on with our lives."