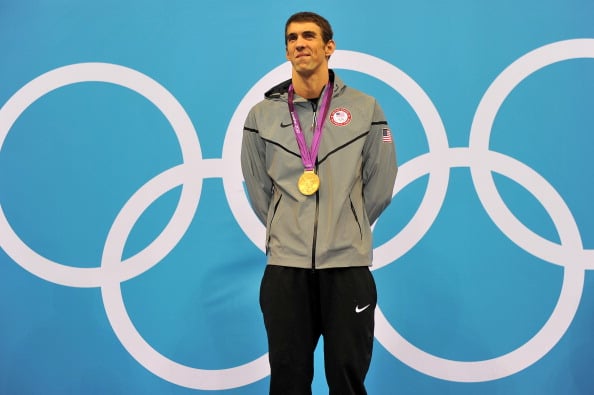 Remember Michael Phelps?
The United States swimmer is the most decorated Olympian of all time.  He holds the record for the most Olympic gold medals anyone has ever won (18) and has a total medal haul of 22.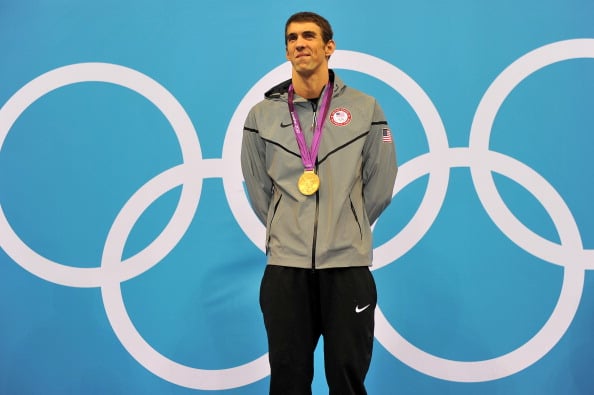 It's the kind of story you could make a movie out of. Just not this kind of movie.
His supposed ex-girlfriend, Taylor Chandler has filmed a hardcore porn film based on her relationship with the swimmer, who she says she met on dating app Tinder.
The movie storyline (which you know is the reason everyone watches hard core porn anyway) gives her version of the "intimate and erotic details" of her alleged affair with the world famous Olympian. Like when she claimed the two had sex during the halftime of a football match.  How intimate.
The adult movie, shot by the same very reputable production company that released Kim Kardashian's sex tape, will be released in February. The man who plays Phelps is apparently as well endowed as his character is alleged to be and wears a swimming cap, goggles and plastic medals so you never forget who he is.
And it's called…wait for it…
Going for The Gold.
Olympian Phelps, who recently recieved a suspended sentence for drunk driving, is currently under suspension from competitive swimming, and is spending time in a US rehab facility.
42-year-old Chandler has been doing the rounds of US talk shows, including Howard Stern, and has accepted a book deal.
As the world's first intersex porn star, Taylor Chandler was born with both male and female parts, something which Phelps was apparently "blindsided" by. And though there are no pictures of them together, or sources that corroborating her story, her Facebook page is a strange shrine to the Olympian.
The most successful Olympian of all time in rehab? An intersex porn star with a book deal?
Probably not the life movie he'd hoped for.