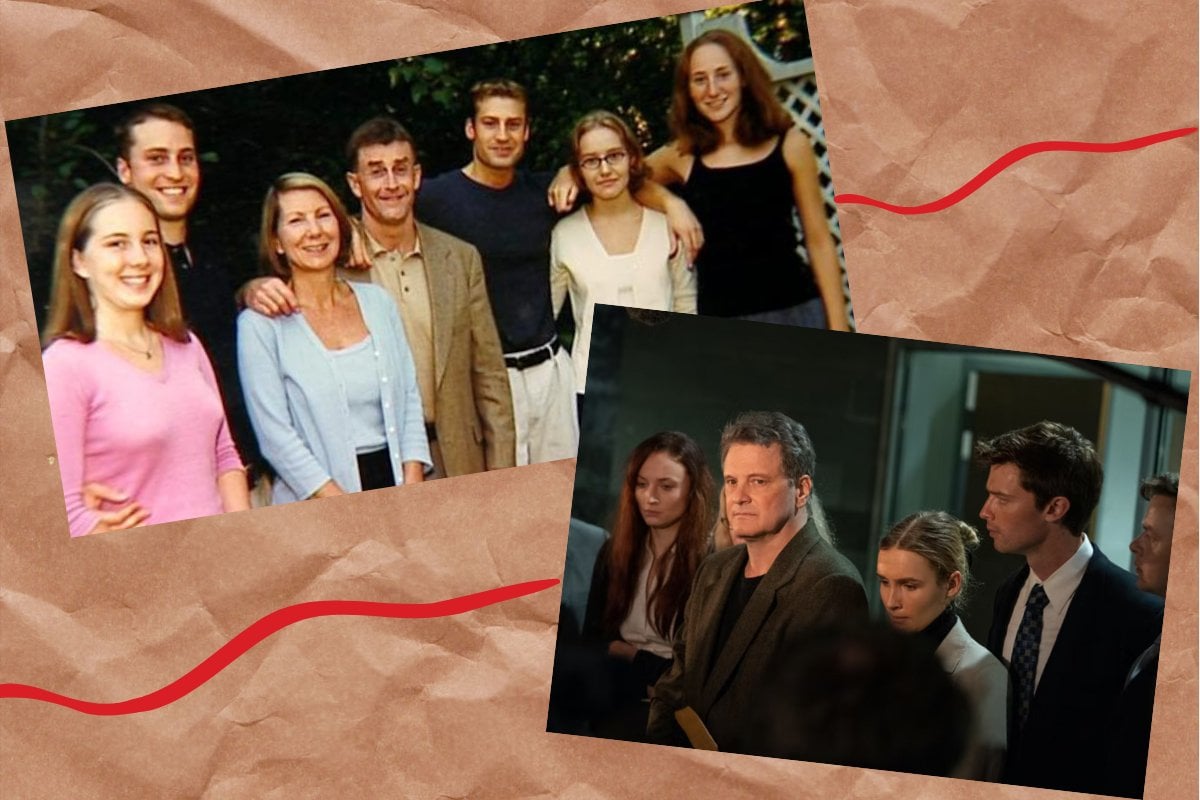 This post deals with the subject of violence and might be triggering for some readers.
For the past week, viewers have been enthralled by The Staircase, a new mini-series on Binge.
Created by Antonio Campos, the series is based on a real crime case surrounding the death of North Carolina business executive Kathleen Peterson (played by Toni Colette). Her body was found at the bottom of a flight of stairs in her home in December 2001. Her crime novelist husband Michael Peterson (played by Colin Firth) was arrested and convicted for her murder, before the verdict fell apart.
What the series follows is the theories behind the case – because there are a lot of questions surrounding the death of Kathleen and what exactly happened to her. It also highlights the impact of her death and those left behind to pick up the pieces, including her children.
And now with the mini-series trending, the people at the centre of the criminal case are once again in the spotlight, as many have been wondering where they are now. 
So, here's where Michael Peterson, his defence lawyer and his children are now. 
Watch The Staircase official trailer on Binge. Post continues below.